AT&T offers to settle in data throttling case, Mark Spaccarelli says no
8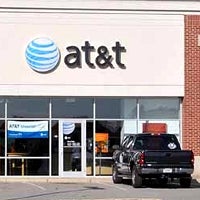 Remember
Mark Spaccarelli who was awarded $85 a month in compensation
by the small claims court for each of the 10 months AT&T was throttling his data usage?
Well, after he went public with the whole ordeal, AT&T got uneasy that the verdict will set one unpleasant precedent or plant ideas in the heads of other throttled users which were promised unlimited data when they signed, and apparently offered
out-of-court settlemen
t to the guy.
The precedent could very well lead to a class action lawsuit that will see AT&T's lawyers tied up explaining why the advertised unlimited data is not truly unlimited. The settlement talks are allegedly bound by a non-disclosure agreement, as they most often are in such cases, so that Mark gets some money out of AT&T, but the NDA will keep him mum about the issue in the future.
Mark Spacarelli tethered the data from his iPhone to other devices, which, after all, is in violation of his contract with AT&T, so the settlement offer might have some merit, but actually forwarded the offer letter to the Associated Press, apparently determined to fight to the end.