AT&T makes it rain with its best ever quarter for Android and Apple phones, 7.6 million iPhones activated
15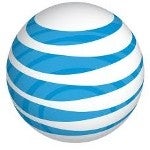 AT&T's Q4 results are in, and it is battling it out with
Verizon's numbers
just fine, to put it modestly. The carrier added 2.5 million subscribers for a total of 103.2 million, and earned $4.4 billion, excluding one-time charges like
the T-Mobile merger breakup fee
. It also increased the ARPU for a 12th quarter in a row, raking in $63.76 monthly per customer, which it was quick to note is "
more than $6 higher than the nearest competitor
".
Another jab at Verizon was taken when AT&T mentioned it sold way more iPhones than Big Red, 7.6 million in total, the vast majority of which have been the
iPhone 4S
. To put it in perspective, Apple said it sold 37 million handsets in Q4, so AT&T represents over 20% of its iPhone revenue, a really impressive number and probably Apple's single largest customer.
Actually the carrier logged its
best quarter ever for smartphones
, selling 9.4 million of those, almost double the number in Q3. The "best ever" phrase was once again applied regarding the total number of Android and Apple smartphones sold in Q4, with Android handsets doubling over the previous year.
Wireless now makes 50% of AT&T's revenue mix, and data consumption in particular saw significant growth from a year earlier, logging in nearly $1 billion of revenue for the quarter. The carrier boasted that "
iPhone sales were helped by a superior customer experience, with AT&T delivering download speeds up to three-times faster than on other U.S. carriers' networks
", which no doubt contributed to this surge in data consumption, hence revenue, but AT&T also sold 571, 000 broadband devices,
311, 000 of which were tablets
.
One line in particular caught our attention: "
The average ARPU for smartphones on AT&T's network is 1.9 times that of the company's non-smartphone devices
". This surely explains the carrier's willingness to shell out huge subsidies for high-end smartphone devices, knowing it will recoup the upfront costs faster.
source:
AT&T
Best-Ever Mobile Broadband Sales and Strong Cash Flows Highlight AT&T's Fourth-Quarter Results; Stock Buyback Begins on Previous 300 Million Share Authorization
2012 Outlook: Solid Revenue, Margins and Earnings Growth with Strong Free Cash Flow
Dallas, Texas, January 26, 2012
ShareThis
$(1.12) diluted EPS in fourth quarter compared to $0.18 diluted EPS in the year-ago period. Excluding significant items for both quarters, EPS of $0.42 compared to $0.55 in the year-ago quarter, driven by the company's best-ever quarter for smartphone activations - up nearly 60 percent year over year
Consolidated revenues of $32.5 billion, up $1.1 billion, or 3.6 percent, versus the year-earlier period
In 2011, AT&T's growth engines - wireless, wireline data and managed services - represented 76 percent of total revenues and grew 7.5 percent versus 2010, led in the fourth quarter by:
10.0 percent growth in wireless revenues
19.4 percent growth in wireless data revenues, up $956 million versus the year-earlier quarter
16.4 percent growth in strategic business services revenues
43.7 percent growth in consumer U-verse revenues
9.4 million smartphone sales, best-ever quarter and 50 percent more than previous quarterly record and nearly double 3Q11 sales; 82 percent of postpaid sales were smartphones.
717,000 wireless postpaid net adds, the largest increase in five quarters; 2.5 million increase in total net wireless subscribers, with gains in every customer category. Best-ever quarter for Android and Apple smartphones, including 7.6 million iPhone activations.
571,000 branded computing device (tablets, aircards, etc.) sales, best-ever quarter to reach 5.1 million total subscribers; up almost 70 percent from a year ago.
12th consecutive quarter with a year-over-year increase in postpaid wireless subscriber ARPU (average monthly revenues per subscriber), up 1.4 percent to $63.76 - more than $6 higher than nearest competitor's ARPU.
Second consecutive quarter of sequential growth in wireline business revenues.
Sixth consecutive quarter of year-over-year growth in wireline consumer revenues, driven by AT&T U-verse® services.
208,000 net gain in AT&T U-verse TV subscribers to reach 3.8 million in service, with continued high broadband and voice attach rates.[\PRESSRELEASE]
FCC OKs Cingular\'s purchase of AT&T Wireless