AT&T looking to acquire DirecTV for $50 billion, deal could be announced in days
12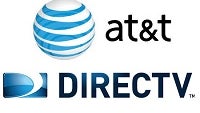 AT&T is looking at inking a bid to take DirecTV into the fold and the deal may be announced within the next two weeks. Based on the stock valuation of DirecTV, in the low-to-mid $90-per-share range, that will cost the carrier as much as $50 billion.
AT&T would front the deal mostly with stock, which avoids excess debt, but increases its dividend payouts over time. The money gurus are apparently working to find the right balance of cash, debt and stock to make the deal work.
DirecTV has been the apple of someone else's eye, such as Charles Ergen of Dish Network. However, Dish was thwarted by regulators once before in an attempt to merge with DirecTV, and even if he thought Dish could be a player this time around, Ergen has already said the company doesn't have the cash to get into a bidding war with AT&T.
This is not the first time AT&T and DirecTV have tried to tie the knot either. Previous attempts to score a deal were scuttled when the two parties could not come to terms of pricing and other issues.
What will AT&T do with DirecTV? Well, the carrier already sells DirecTV service as an agent, and bundles DirecTV with other offerings as a value add to customers. It looks like AT&T will use this to augment the U-Verse service, free up facilities based bandwidth and use the DirecTV for the video portion of the package.
AT&T's U-Verse offers allow the ability to program and view your favorite entertainment on your mobile phone or tablet, a feature we trust would not suffer adversely by whatever deal that may, or may not, be announced.
source:
The Wall Street Journal
Recommended Stories