AT&T locking up iPhone sales before 2011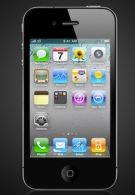 A Hudson Square Research analyst determined that Apple will likely sell 4.5 million iPhones before the end of Q3. This estimate is up 41% from the original estimate, as AT&T's new contracts and upgrades remain strong.
These increased expectations from analyst Todd Rethemeier include 750,000 new customer contracts, up from previously estimated 600,000. In Q2 alone, AT&T activated
3.2
million iPhones and signed 496,000 new contracts.
"Demand for the iPhone seems to still be strong...Many stores have been out of stock recently, and ordering on the Internet has a 1 to 3 week wait time," said Rethemeier.
Despite AT&T's mixed reputation for dropped calls, and their recent
Antennagate
struggles, AT&T is still raking in the new contracts, and upgrading existing customers to the iPhone. This is despite the fact that many wireless customers are either adopting Android or holding out to see where the CDMA iPhone falls.
While there have been rumors about an
iPhone on Verizon
as soon as January, there has been no official word. Take this with a grain of salt, but perhaps Apple and Verizon aren't allowed to breathe any word of the Verizon iPhone until AT&T's exclusivity is officially over. If that's true, then AT&T should milk their iPhone goldmine while they can.
Apple iPhone 4 Specifications
|
Review
source:
Bloomberg News
via
Sprint Connection