AT&T getting ready to launch Voice-over-LTE
8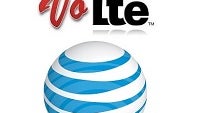 It appears that AT&T is going to beat Big Red to the punch when it comes to offering HD voice via an all IP solution. Voice-over-LTE, also known as VoLTE, is basically a Voice-over-IP (VoIP), except instead of using a regular circuit-switched method to carry the call (as is done currently on the 2G and 3G networks), the voice calls will be handled on the LTE network.
To date, MetroPCS is the only carrier in the US to deploy VoLTE. The somewhat slow adoption rate was not so much a question of "if" it would work, it has been about ensuring it would work correctly, and efficiently.
Obviously, equipment needs to support VoLTE, and the first generations of gear that MetroPCS sold that supported it, suffered
very swift battery drain
. Part of that was the youth of the LTE network, but also because of the equipment which had to handle separate antennas and chipsets to use it right. That meant a greater demand for power.
The AT&T VoLTE launch is said to be planned for May 23rd in Chicago and Minneapolis. As you might have guessed, your equipment needs to be compatible to use this technology, and right now, the only device (
that we know of
) that will handle it on AT&T is the upcoming
ASUS PadFone X
.
The PadFone X will handle LTE-Advanced and is also equipped to support HD voice using VoLTE. We have known about the PadFone X for quite a while now. AT&T and ASUS have been
teasing the smartphone-tablet combo
, but no release date has been forthcoming. Since AT&T already has
LTE-A up and running in Chicago
, and if the May 23rd date is accurate, then maybe we will see announcements for network enhancements same in Minneapolis, maybe some additional markets, along with a commercial launch of the ASUS PadFone X.
source:
Engadget