AT&T highlights the ASUS PadFone X in a new video, still no release date in sight
7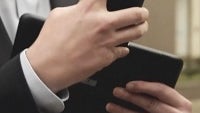 We have known about the
Asus PadFone X
for months. AT&T announced way back in January that the smartphone-tablet combination would be "coming soon." As we embark on the final week of April, the PadFone X is still "coming soon."
Obviously, AT&T wants to position this product just right. On the consumer front, you have the ability to transform your equipment to your needs without having to worry about synchronization. On the business front, the tablet experience offers the ability to do more work in the field without the need for a laptop PC.
For the consumer and mobile business person alike, the PadFone X will be appealing because it represents two-devices and one data plan. Seeing as how the tablet-dock is essentially a dumb terminal, we do not see that particular feature going any other way, still it offers a full HD display and will extend the phone's own battery.
The 13MP "PixelMaster" camera on the PadFone X has to ability to take rapid photos, capture as many as 35 images-per-second. AT&T touts great low-light performance too. AT&T and ASUS have put up some new videos highlighting the PadFone X and the "DynamicDisplay" feature that automatically adjusts the visual experience between smartphone and tablet.
The PadFone X is a 5-inch 1080p Android powered smartphone. In addition to the aforementioned 13MP camera, it also has a 2MP frontfacing camera, a quad-core Qualcomm Snapdragon 800 CPU, 2GB of RAM, 16GB of expandable storage, and a 2,300mAh battery. The tablet-dock is a 9-inch 1920x1200 display and has its own 4,990mAh battery to augment the smartphone. It has its own 1MP front facing sensor.
Android 4.4 KitKat will be on board, and the Asus PadFone X will support AT&T's
budding LTE-Advanced network
. Alas, we still have no release date, though we will go out on a limb and wager that it will be tied to a large network related announcement. Also, we still have no word on how it will be priced with the carrier either, it is all "coming soon."
sources:
AT&T
via
Android Central