AT&T gauges interest in the Samsung Galaxy Nexus on Google+
10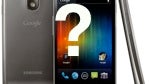 AT&T was running a poll on Google+ whether its customers will be interested in getting the
Samsung Galaxy Nexus
. Now that's what we call democracy, and the carrier requested everyone who means it to +1 it.
Maybe Verizon's exclusivity will be broken with AT&T availability as well after all, given that
UK customers already got their hands on a GSM version of the Galaxy Nexus
, and FCC had it stamped with a T-Mobile/AT&T radio inside in the US.

AT&T was referencing a post how it preps cell phones for portfolio acceptance, and someone complained it would be more interesting if it featured the Galaxy Nexus being readied for launch. The carrier then asked how many people would be interested in getting the first phone with Android Ice Cream Sandwich, and there were more than a thousand +1s, which AT&T is planning to relay to the product team for consideration. The poll seems taken down now, but hopefully it made an impact.
source:
AT&T
via
electronista