AT&T covertly lights up its Chicago LTE pilot, J.D. Power ranks its current network unimpressive
15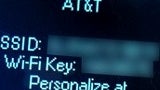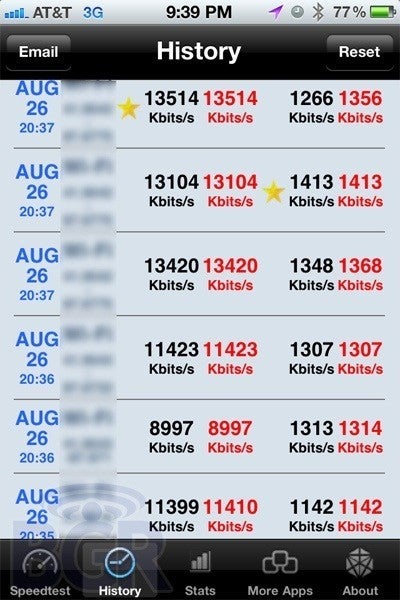 AT&T has been caught on tape to test its imminent 4G LTE network deployment in Chicago with the recently announced
Elevate mobile hotspot
last week.
Chicago is one of the pilot markets where the carrier plans to flip the LTE switch soon, together with Dallas, Houston, San Antonio and Atlanta. Its first LTE devices are expected to be the Samsung Impulse 4G, HTC Holiday and the HTC Jetstream tablet.
The speeds displayed are pretty good - 13Mbps downloads and 1.1-2Mbps uploads, with the caveat that this is a testing phase. The source of these pics has indicated that there were never more than three bars of signal during testing, so it is obvious that AT&T's LTE network is still being deployed and extended in the Windy City.
That's the future of AT&T - as for the present, J.D. Power just outed its semi-annual carrier survey, which collected data from 22 100 wireless customers over the course of the first half of 2011. AT&T mostly ranked in "the rest" category, perching slightly above the minimum only in the Southwest.
Verizon was top performer in five out of the six regions
, with U.S. Cellular taking the North Central region, but Verizon close second there.
The survey takes note of 10 key areas - dropped calls; calls not connected; audio issues; failed/late voicemails; lost calls; text transmission failures; late text message notifications; Web connection errors; email connection errors and slow downloads. AT&T was quick to issue a rebuff statement, which says:
"
Over the past year, third party drive tests have shown consistently strong call retainability for AT&T. Nationally, we are within two calls out of a thousand behind the only higher score, and we are focused on continued improvement to deliver the industry's best call retainability for our customers. AT&T is constantly working to deliver the nation's most advanced wireless experience, and as a result our customers have access to the nation's fastest mobile broadband network, with the ability to talk and surf the Web at the same time and access to the broadest international coverage of any U.S. provider.
We're going to incredible lengths — and investing billions of dollars — to make our customers' experience even better. And further improving the customer experience is the motivation behind our proposed acquisition of T-Mobile USA.
"
Carrier brawl aside, we found other things in the survey that deserve attention as well. For instance, J.D. Power found out that
people are talking less on their phones
than 2009, at 450 minutes on average. They
text more
, and are having more problems with their phones due to the proliferation of smartphones, where call and data quality issues are more than with featurephones - shocker, we know. Finally, the survey ranked the Salt Lake City market with the least amount of problems in the above 10 key areas, whereas Sacramento ranked the worst.
source:
J.D. Power
via
BGR