AT&T confirms ICS delay for Samsung Galaxy S II, hopes to bring it back soon
25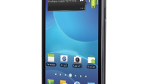 "We plan for the upgrade to Android 4.0 (Ice Cream Sandwich) for Galaxy S II customers to be live very soon. Like with every OS update, we test it on our servers before we roll it out to customers. We're in the process of doing that with Android 4.0 (ICS) for Galaxy S II customers and hope to make that live soon. We recommend customers wait to attempt the update."-AT&T
On Thursday, we told you about an AT&T customer who had a conversation with an AT&T rep via Live Chat. The subject of the chat was the pulled Samsung Galaxy S II Android 4.0 update. One minute, it was available via Kies and the next minute it was gone. The Live Chat Rep revealed that
AT&T had killed the update because of "Technical Reasons,"
with speculation that the
nation's second largest carrier would start again on Saturday
.
On Friday, AT&T said in a statement that it usually tests updates on its servers before rolling it out to their customers. The mobile operator said that it is currently testing the Android 4.0 update for the Samsung Galaxy S II and plans on rolling it out soon. Obviously, those who were accessing Ice Cream Sandwich were downloading a version of the software
that had not been fully tested
, which explains the "laggy" performance. In the meantime, AT&T is telling its customers that they should wait for the official word to download the software.
source:
AndroidCentral