AT&T brings their brand of LTE to the Big Apple
1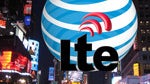 Last night was the
big shindig
that launched the
LG Nitro HD
upon the world. To celebrate, AT&T has turned on its LTE network in at least some portions of New York, and proud owners or the Nitro HD can now surf the web at blazing speeds in and around the city.
Customers are reporting speeds of up to 27Mbps when downloading and 15Mbps on uploads, which isn't too shabby at all. Of course there aren't many LTE phones on AT&Ts network, so early adopters probably won't see much network congestion until LTE handsets become the norm over the next year or so. If a different sort of "
big Apple
" ships with LTE in 2012, it may provide the first real test of AT&Ts network under a large load.
The New York rollout expands AT&T's nascent LTE network, with New York being the 16th market to see the LTE network switched on. AT&T's network is expected to expand rapidly the next two years, more than doubling in 2012, and covering the vast majority of U.S. markets by the
end of 2013
.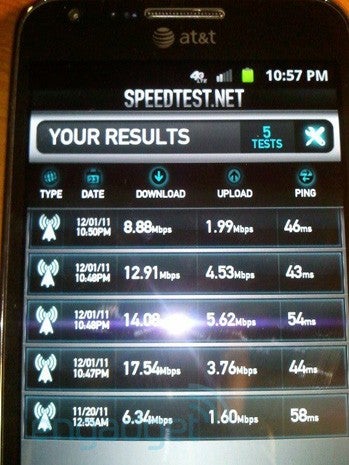 source:
Engadget
Recommended Stories