AT&T to have an LTE-Advanced network up and running in 2013
21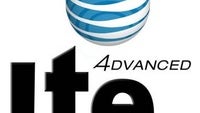 Well, folks, it is official:
AT&T is to begin the deployment of an LTE-Advanced network
of its own in 2013. This is what Krish Prabhu, president and CEO of AT&T Labs, announced while speaking at the LTE North America conference in Dallas on Tuesday. An AT&T spokeswoman later confirmed the information, yet refused to provide further details regarding timing or the nature of the network's upgrade.
The announcement comes only a couple of weeks after
Sprint made it clear that it will be moving to LTE-Advanced
in the first half of 2013. Verizon has yet to come up with an official statement on the matter, but an upgrade to LTE-Advanced would be a surprise to nobody as it is pretty much a natural step up from LTE technology in its current state.
At this point, most of you are probably wondering how fast the LTE network of the future really will be. Well, those
LTE-Advanced tests that Ericsson performed
this summer demonstrated the mind-blowing speeds that can be achieved. Sure, real life results will most likely differ, but a 10-fold increase over the performance of today's LTE networks should be expected.