AT&T blamed for throttling uploads on its first 4G devices
38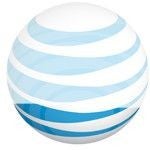 If you trust your common sense, it isn't hard figuring out that 4G is going to be faster than 3G, right? Well, not always. Some
AT&T
customers have spotted something strange going on with their uploads, which doesn't seem to meet their data speed expectations.
A growing number of AT&T subscribers have started complaining about limited upload speeds on their otherwise 4G-capable handsets. Sounds a bit odd, but 3G smartphones currently running on AT&T's network seem to be achieving faster uploads compared to the carrier's 4G lineup. The speed limit is noticed to be imposed on AT&T's wireless USB modems as well. On the other hand, 3G cellphones boast uploads of 1 Mbps and above even though their 4G counterparts are theoretically superior. In other words, if you have just bought a new and shiny
Motorola ATRIX 4G
or the
HTC Inspire 4G
, your upload speed will probably be no more than a fifth of what the
iPhone 4
, for example, would get under the same network conditions. This coincides with the disappointing speed results that we mentioned in the reviews of both the
Motorola ATRIX 4G
and the
HTC Inspire 4G
.
It is good to know that upload speed is not always crucial to casual web browsing. However, it really makes a difference in video conversations where both upstream and downstream are just as important. Hackers have already been reported to be working on a solution to the problem, yet AT&T has made a slight hint towards a possible software update in the future.
Check out the video below, where a fellow YouTube member compares data speeds on the iPhone 4, the Motorola ATRIX 4G and the HTC Inspire 4G. The results are underwhelming, to say the least.
source:
Android and Me