AT&T begins national rollout of FaceTime over cellular
2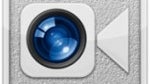 While AT&T has not made any specific announcement, some Apple iPhone wielding customers of the carrier report that they are able to use FaceTime over cellular on both
LTE and HSPA+ pipelines
. AT&T had earlier said that it would be activating the service for LTE enabled models only. The service appears to be activated in areas of New York, Maryland, Georgia, Louisiana, California and Hawaii. The good news is that the service apparently is offering the same video and audio quality as seen over Wi-Fi.
Last month, AT&T said that it would allow any native video chat app to run over any LTE enabled Apple, Android or BlackBerry phone by the middle of June. Note that this did not include the operator's HSPA+ network, which nonetheless, has been supporting FaceTime based on the anecdotal evidence from AT&T customers. By the end of the year, AT&T plans on allowing any native video chat app from any device to work over any network.
When FaceTime over cellular rolled out with iOS 6,
AT&T at first limited the service to those with a Mobile Share plan
and LTE subscribers with a tiered plan. But by November,
AT&T started dropping some of its restrictions
that limited the iOS video chat to certain Apple devices.
Whatever AT&T was fearing apparently never happened. When the restrictions were first announced, it was believed that the carrier was worried about taxing its network by allowing video chat over LTE and HSPA+, but thankfully for customers of the carrier, those worries are gone.
source:
AppleInsider