AT&T announces new Global Messaging packages, helps you stay connected while traveling abroad
3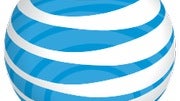 Just because you're traveling abroad doesn't mean that you shouldn't stay connected with friends and family. Sure, voice calls can be a bit pricey when you're roaming, but a simple text message can usually get the job done without breaking the bank.
AT&T
is now making it more convenient for its subscribers to stay in touch with their loved ones with its new
Global Messaging packages
. In addition to its existing international texting package, which runs for $10 per month and provides 50 SMS/MMS messages while roaming, the carrier is now offering two other options, namely packages including 200 or 500 SMS/MMS messages for $30 or $50 per month respectively. In comparison, an AT&T customer without such a package gets charged $0.50 per text and $1.30 per MMS while roaming.
Still, there are a few details that need to be pointed out. AT&T's Global Messaging packages account for outgoing texts only, meaning that one would have their incoming messages deducted from their domestic package, assuming they have one. If not, receiving texts will be billed at $0.20 for a basic SMS and $0.30 for a picture or video message. Furthermore, although the packages can be used in more than 100 countries worldwide, make sure that your destination is on the list before heading on your next exotic vacation.
Thinking of traveling some place in the near future? Feel free to drop a comment below if the Global Messaging packages by AT&T are something you might consider using.