AT&T adds new markets to its 4G LTE network, still far behind Verizon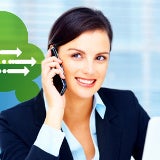 AT&T has just announced that some new cities can now feel the power of its blazing-fast 4G LTE network. In addition, the carrier has expanded its LTE coverage in a number of other markets.

That's certainly good news both for the carrier and its customers, as AT&T has been far behind Verizon in the LTE game, mostly due to Big Red's early start. Now, AT&T is working hard to close that gap with its rival, although Verizon isn't really resting on its laurels, with the recent addition of 33 new markets, making for a total of 337 LTE locations. So, yeah, AT&T has a lot of catching-up to do.

For AT&T, joining the 47 currently covered locations are

4 new ones

, namely:


West Palm Beach, Fla.;

Miami, Fla.;

Ft. Louderdale, Fla.;

Worcester area, Mass.


As we said, not only is AT&T adding these markets, but it's also

expanding its coverage

in the following locations:


Washington, D.C.;

Baltimore, Bd.;

Boston area, Mass.

Congratulations to those who live in these areas, you can now use your mobile device to surf the web with awesome speeds! Or, if you still don't have an LTE-powered device, maybe that's the perfect occasion to make the move and transform this into a double-win.

source: AT&T