AT&T Samsung Galaxy Mega 6.3 hands-on
31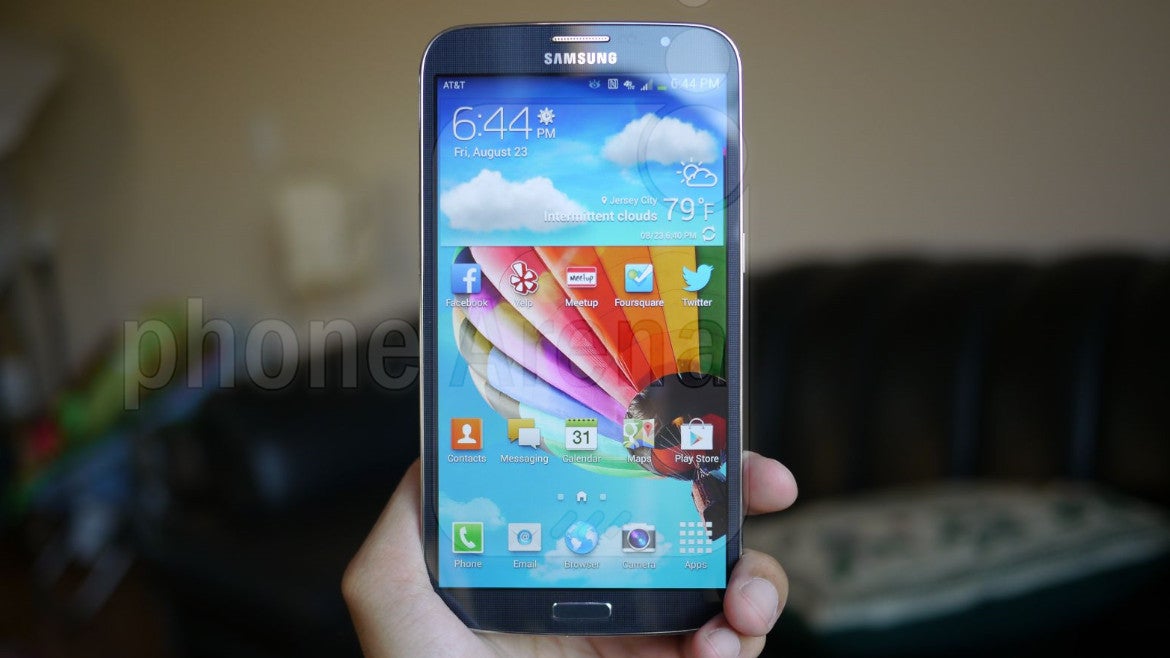 After launching in other markets a couple months ago, the goliath device in the
Samsung Galaxy Mega 6.3
is finally coming stateside – well, it's actually
available through AT&T starting today
. As if we were all over the whole super large craze, this one seemingly puts those concerns to rest as it seemingly tips the scales. Aside from its immense size, it's rather comforting to find this handset sporting a 2-year contract price of $149.99 from the onset, which isn't too bad when you think about what it's carrying along. Sure, it might be viewed as a mid-range device, especially after looking into its specs and all, but nevertheless, it's a mighty device that stands out prominently from the field.
Quickly glazing over the design, it hasn't changed at all, since it's still large and beastly. No doubt, it'll be handled easily by those with larger hands, but for the rest, it's still something that proves to be unwieldy. With its glossy plastic construction, it's a magnet for fingerprints and smudges – so be prepared to wipe it down constantly! Out of everything, the only thing new that we see in the design is the prominent AT&T logo in the rear. Aside from that, it's identical to the international variant that we reviewed months ago.
Naturally, it's the 6.3-inch 720p display that jumps out at us, but unlike its siblings that rely on AMOLED technology, this one is actually boasting a Super Clear LCD panel instead, which lacks the strong vividness and wide viewing angles of its AMOLED siblings. In fact, it comes off as being a bit washed out in tone. Oh well! Another thing that we realize is its slower responsiveness, which isn't bad per se, but noticeably lagging compared to the Galaxy S4 – this is powered by a dual-core 1.7GHz processor with 1.5GB of RAM. Even though it's packing a handy dandy IR blaster to turn it into a universal remote too, it doesn't have all the functionality and gear that's packed along with Sammy's flagship in the Galaxy S4. Specifically, we don't have those cool Air Gestures, so there's no waving our hands over the display.
Overall, it's the sheer size of the Galaxy Mega 6.3 that gives it notoriety when it's out and about. Seriously, if you want to get noticed, just plop this sucker down at a restaurant table – you're bound to get questions regarding it. Don't forget to check out our quick hands-on video of it below!