ARM says mobile game graphics will catch up to PS4 and Xbox One by 2018
56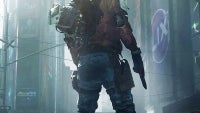 Gaming enthusiasts know that smartphones and tablets can pull off intense 3D graphics that compare to those seen on consoles like the PlayStation 3 and Xbox 360. But even now, we are hardly reaching anywhere near the ceiling of possibilities. Leave it to renowned chip architects ARM, whose CPU core designs are used (partially or entirely) in virtually every modern Android device, to give you a glimpse of a near future with high polygon counts.
At the Casual Connect conference in Amsterdam this week, ARM's Nizar Romdan announced that, two years from now, mobile graphics chips his company creates in partnership with Nvidia, Samsung, and TI will be able to handle visuals on par with those of the PlayStation 4 and Xbox One consoles.
Dazzling visuals are one thing, but mobile devices generally can't deliver game experiences on quite the same scale as dedicated consoles. Developers must deal with small displays, imprecise touch controls, mostly casual-oriented audience, battery life restrictions, and app stores' data footprint and pricing considerations.
Still, technological advancements could bring more hardcore players into the $30 billion mobile gaming market, and lay a stronger foundation for mobile virtual reality, which tech advisers from Digi Capital say will grow to a $15 billion market by 2020. Speaking of VR, Romdan pointed out that virtual reality headsets eliminate the form factor difference, as wearing a headset on your face is the same, no matter if you have a PC or smartphone. No wonder that the likes of Apple, Samsung, and HTC are
being all serious about VR
.
Also read: