ARM outs the frugal Cortex-A7 architecture: top-shelf smartphone performance for $100
4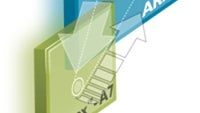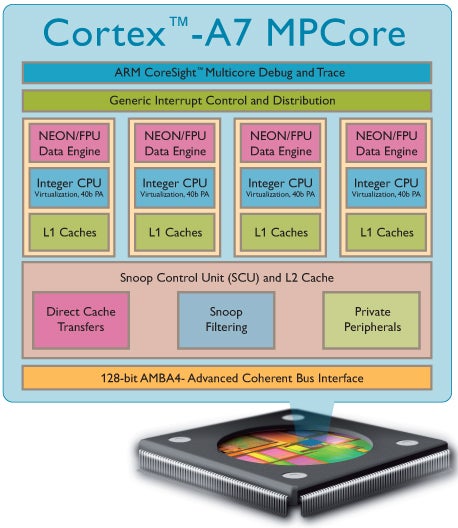 ARM today just proved that the company is worth every penny of its stock price that has doubled since last summer, announcing the upcoming Cortex-A7 architecture, designed with affordability and battery life in mind for a change.
The Brits from ARM Holdings are the moving force behind dual-core
Cortex-A9 chipsets
like Samsung's Exynos 4210, Apple's A5, Qualcomm Snapdragon S3 and the Texas Instruments OMAP4 family, which are found in the best smartphones and tablets today, but it also has
the multicore Cortex-A15
prepped for next year, which can pimp up gizmos to 2.5GHz with A9-like energy consumption, since it moves to the 28nm production process.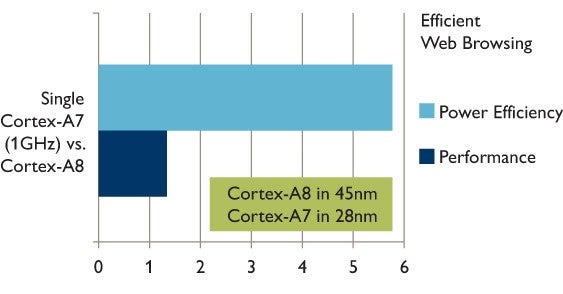 ARM, however, proved that they are
trying to avoid the GHz race
, and focus on improving the power-consumption characteristics of its chips, as well as their price. The 28nm Kingfisher Cortex-A7 cores flaunt the features of A15, but will offer
5x the energy efficiency
of today's 1GHz Cortex-A8 (think the first Windows Phones) with 50% more oomph, and at one fifth of the size. Looks like they are taking a page off of Herman Cain's 999 book, and can call it 555.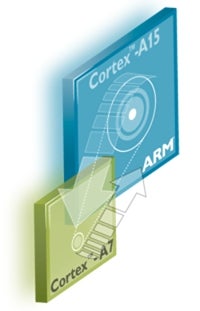 Not only that, but ARM has planned to combine those A7s with a Cortex-A15 beastly core in a package it calls
the big.LITTLE system
. Thus when you need extreme performance from your smartphone or tablet, the powerful A15 core will rev up its GHz might, but A7 will be humming in the meantime, reducing the energy footprint and cost for the whole SoC.
According to ARM its new endeavor will lead to
$100 handsets with the power of today's mainstream smartphones circa 2013
, and Cortex-A7 will turn into a godsend for emerging markets where most of the Internet access is projected to come via cheap smartphones further down the road. A few companies have already licensed the tech, Samsung and Texas Instruments among them. ARM also claims it is exploring a 20nm production process, which would enhance the price/performance/battery life ratio even further.