Why Google went with Texas Instruments silicon for the Galaxy Nexus Android ICS poster child
76
UPDATE:
Added Texas Instruments' own official comments about yesterday's Galaxy Nexus/Android Ice Cream Sandwich unveiling.
Back when
Google announced its acquisition of Motorola
, it explained that the Nexus line of phones is competitive in terms of who gets chosen to produce the device itself, which starts being drafted 9-12 months before release. If we assume that the
Samsung Galaxy Nexus
went through the same procedure, Google apparently calls dibs on things like the silicon that will go inside as well.
While we were expecting a Samsung-made device to appear with its own Exynos chip, Google placed its
Ice Cream Sandwich
bets on Texas Instruments' OMAP family, 4460 to be precise.
Choosing NVIDIA's Tegra 2 as the Android Honeycomb poster child for tablets
made wonders for the chip maker's share price, and, considering that Android ICS is meant to be the one mobile OS from Google that will appear in both tablets and smartphones alike, the anointment might come even handier for TI.
TI OMAP4 already showed benchmarks that are on par and sometimes better than those of the best out there - Exynos and Apple's A5 - at least in terms of browser performance, as you can see in the two tables on the right. Results will be worse for the graphics part, which the higher clock count of the GPU in OMAP 4460 should take partial care of.
The other strength of the OMAP family is its
sophisticated Image Signal Processor
, supporting cameras up to 20MP in the case of the 4460 found in the Galaxy Nexus. It is able to provide Full HD 1080p video capture in both 2D and 3D mode. Snapdragon S3, for instance, supports cameras up to 16MP.
Last but not least,
Texas Instrument manages to craft some of the most energy-efficient SoCs
on the market.
Motorola's phones with OMAP are consistently beating the smartphone crowd in rated battery times
, and the
DROID RAZR
, for instance, is quoted for 12 hours of talk time. This power-sipping is partly due to two ARM Cortex-M3 cores that complement the high-powered 1.5GHz Cortex-A9 ones for mundane tasks that don't require much energy like standby, plus other low-power processors - the audio one, for example. NVIDIA went with similar solution by
adding a fifth core to Tegra 3
that is clocked lower, for everyday tasks. TI, which usually doesn't brag about with its chips, had some shots to fire after the announcement via the president of the OMAP platform department Remi El-Ouazzane:
Today is a great day for our collaboration with Google…The long-awaited Android 4.0 release is finally being revealed with the OMAP4460 processor powering the absolutely gorgeous Samsung Galaxy Nexus device. I am so excited about this launch. What I may be the most excited by is not only the ability to converge to one Android release for both smartphones and tablets, but to be able to pack that level of performance across graphics or video on an HD screen and within the power envelope of a smartphone device…This is where our OMAP smart multicore architecture makes a huge difference. At the end of the day, brute force (number of cores, for instance) does not rival sophistication.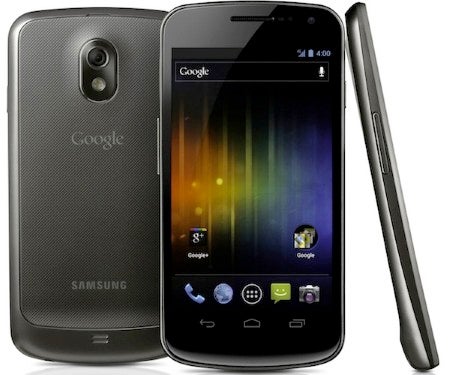 We can only guess what were all of Google's considerations to go with TI's OMAP family of chips for Android Ice Cream Sandwich and the Galaxy Nexus. Some argue it is because the chips have been proven to work well in tandem with LTE baseband radios, like in the
DROID BIONIC
. That might very well be the case, since the Motorola DROID RAZR also has a TI OMAP4 inside like the Galaxy Nexus, and it is the thinnest LTE smartphone in the world - further proof that OMAP and LTE have tied the knot well already.
Moreover, the
Samsung Galaxy S II HD LTE
is powered by a Qualcomm Snapdragon S3, not Exynos, which might be indicative that TI and Qualcomm are the way to go when LTE is concerned, rather than Exynos or Tegra. The
second generation Exynos 4212
won't be ready until next year, plus Samsung might not be able to produce so many Exynos chips for other manufacturers than itself.
Whatever the actual reasons for Google going the cowboy way and making Texas Instruments the official chip-maker for its major Android Ice Cream Sandwich release, it is certainly a tribute to
what we've noticed all along
- TI makes some of the best mobile SoCs out there, and all it needed is a high-profile device to enter mainstream - you know, like the Samsung Galaxy Nexus. The Texans seem pretty proud of their achievement, too, sending out this press release:
Today, TI proudly revealed a major OMAP platform milestone: yes, the highly-anticipated Android 4.0 "Ice Cream Sandwich" release runs on the OMAP4460 processor. This advancement is an exceptional demonstration of what OMAP processors uniquely do, and what separates them from competitors in the mobile processing world: the ability to provide hardware-integrated security, distinctive and advanced imaging features, enhanced memory and more, all on a smart multicore architecture.