AOL/Verizon launch their new Alto email client for Android and iOS
4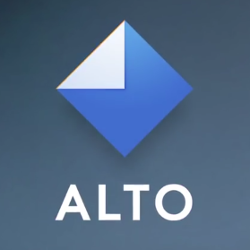 This morning, AOL/Verizon launched a new email client for iOS and Android called
Alto Mail
. The app allows you to see email from all of your accounts in one place. For example, email you receive on your AOL, Gmail, Outlook, Yahoo Mail, Office365, iCloud and Exchange accounts will be easily found on Alto Mail. Alto will divide your mail automatically into different categories; this allows you to scroll through lists of attachments and images, and you can easily find messages that came from people on your contacts list.
Thanks to the native client's Dashboard feature which is integrated with the client's calendar, you'll be able to see cards showing today's meetings, travel schedules, package deliveries, dinner meetings and more. With Alexa integration, simply say, "Alexa, ask Alto what my day looks like," and you'll know everything you have scheduled for the day at hand. Dashboard seems to know what information you need at the moment it is needed the most.; you can see how your cards stack up in order of relevance. With your inboxes and calendars all organized, you'll never miss another appointment or meeting. And with Alto's Dashboard, you won't need to open up three different email accounts to get all the information you need.
And don't forget that Alto has a full featured email client that offers features like Snooze. This allows you to hide certain email from your inbox until you're ready to read it. The feature keeps nosy friends and relatives from reading certain emails.
To add Alto to your iOS or Android handset, click on the appropriate link (
iOS
|
Android
).
source: Verizon