AMOLED panels may soon be much more affordable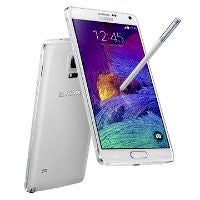 At this point, the OLED vs LCD debate has become mostly a matter of personal preference for consumers, but for manufacturers the decision to go with LCD is still very much a matter of cost. Even Motorola, a company with a primary feature called "Active Display" that leveraged OLED tech switched to an LCD panel for it's newest
Moto X Pure
, likely in a cost-cutting measure.
But, word has it that Samsung may be lowering the price of AMOLED panels soon, which could put the components more on par with the cost of LCD panels. Samsung will reportedly drop small and medium size AMOLED display prices by about 20% in 2016 after new production facilities are completed and partnerships with several Chinese manufacturers can increase overall availability of panels. Given that Samsung's AMOLED panels are currently about 30% more expensive than comparable LCD panels, this would put pricing much more on par.
Consumers either do or don't like the saturated colors of OLED displays, but deeper blacks and potential battery savings are popular all around. So this could be trouble for LCD makers, especially if Samsung can successfully convince Apple to
switch iPhones over to AMOLED displays
.