ACSI ranks Note 5 to be America's favorite phone, trailed closely by the 6s Plus
46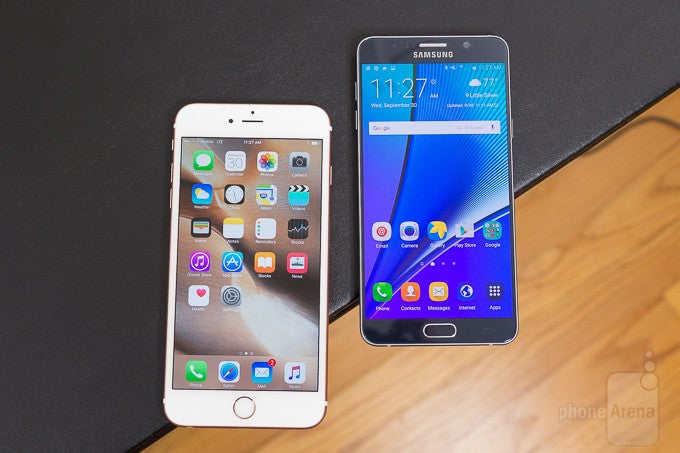 There is this thing called the American Customer Satisfaction Index (ACSI), and one of its staple nationwide polls involved mobile communicators, or, more precisely, the polling company asked which is your favorite smartphone. Lo and behold, the title of America's favorite smartphone went to Samsung's
Galaxy Note 5
, which earned the stellar satisfaction rating of 86/100.
Hold your gloating, Android fans, as the runner-up is Apple's
iPhone 6s Plus
with just one point lower satisfaction rating. The other Apple gear that scored high is the smaller
iPhone 6s
with 83/100, coming in at forth place. Who is third? The
S6 edge+
and
Note 4
round up the Galaxy of Samsung offerings, both scoring at 84/100.
Obviously, the poll has been conducted before the new crop of seasonal flagships arrived with the spring, otherwise it might have included newer stuff. It's not all puppies and flowers for Samsung in terms of customer satisfaction, though. When ACSI ran its ranking for most reliable phone maker, Samsung was outflanked with an 80/100 score against Apple's 81/100. Still, the difference is negligible, especially considering that the third place is taken by Motorola with the paltry 77/100 points. All in all, good news for the two most prominent cell phone makers when it comes to customer satisfaction from their gear at this side of the pond.
Recommended Stories