ABI Research selects the Apple App Store as the best of the mobile stores
6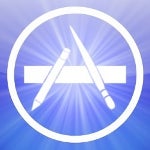 ABI Research took a hard look at the mobile app stores and ranked the
Apple App Store
as the best followed by the
Google Play Store
and then the
Windows Phone Store
. When it comes to implementation, the Apple App Store was ranked first, the Google Play Store second and the BlackBerry App World third. Apple gets points for its approach to monetization, its large market share, and the way it offers a large number of titles while still focusing on quality control.
When it comes to innovation, the
Windows Play Store
narrowly beats out the Apple App Store and the Google Play Store. Microsoft's mobile app store gets points for its "
fresh approach to app discovery
" which is important since it is the way that users find out what is available in the store and find the apps that they want to install. This is a part of the Apple App Store that needs work, according to API Senior analyst Aapo Markkanen
"Although Apple has done a great job capitalizing on App Store's head start as an app distributor, it should really start re-thinking the way it charts the top apps. Microsoft should be lauded for its initiative to extend its ranking algorithm beyond raw download figures, by including factors that can actually measure the customer satisfaction and retention. Retention-based charts are less prone to manipulation, so as an additional plus Microsoft can also afford being more transparent about its approach. Moves like this can help break the developers free from the 'tyranny of downloads', decrease their reliance on costly marketing campaigns, and thus lower the barriers to entry."-Aapo Markkanen, Senior Research Analyst, API
Of course, many of you prefer the mobile app store belonging to your favorite OS, which is why ABI Research took on this task. Instead of using opinions, ABI used data such as
revenue
,
download volume
and
trends
to rank the stores.
source:
ABI
via
eWeek