A year in review: the mobile industry's notable events and trends from 2014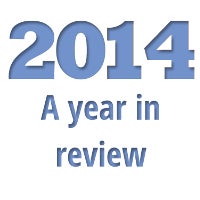 Another year is about to pass, and what a year it was! A surplus of notable events took place in 2014, and one can only hope that 2015 will be even more exciting. The current year will be long remembered with the multitude of its important and noteworthy events. Some of them were good, others - not so much, but odds are that many of these have successfully stricken a chord in most of you.
It is logical that many of the more important events of 2014 are yet to truly affect the smartphone industry, the gadgets we have, and are about to have in our pockets, and users as a whole. Despite that, we can wholeheartedly boast that we've all witnessed these as they've unfolded.
That said, we decided to make a succinct summary of some of the more notable, important, and "colorful" events that happened during the year that's about to pass. Which one of these is, in your opinion, the most notable one?
Drop a line and let us know!
Notable events from the smartphone industry that took place in 2014