A video example of how guys will actually use Google Glass
21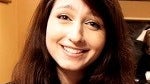 There is more than enough conjecture about what Google Glass will or will not do related to one's privacy or even the fashion industry.
Google Glass is going to be a source of entertainment and controversy for a long time, and the product is not available yet. Privacy nuts do not like it, even if some of their fears are not firmly rooted. Advocates love it, even though no one really knows how or what it will be used for…until now.
While this video may show how men will never change, or lack imagination, it also shows how determined they can be, and thus embrace technology to achieve important goals in life. The future is coming right? Cannot stop the future, and love or hate the idea, Google Glass is certain to introduce a whole new dimension to technology. However, you may want to polish up your act a little bit and not do what this guy does.
Dartanion London
(YouTube)