A new kid on the block: Maze announces its arrival, teases a bezel-less, dual-camera smartphone
14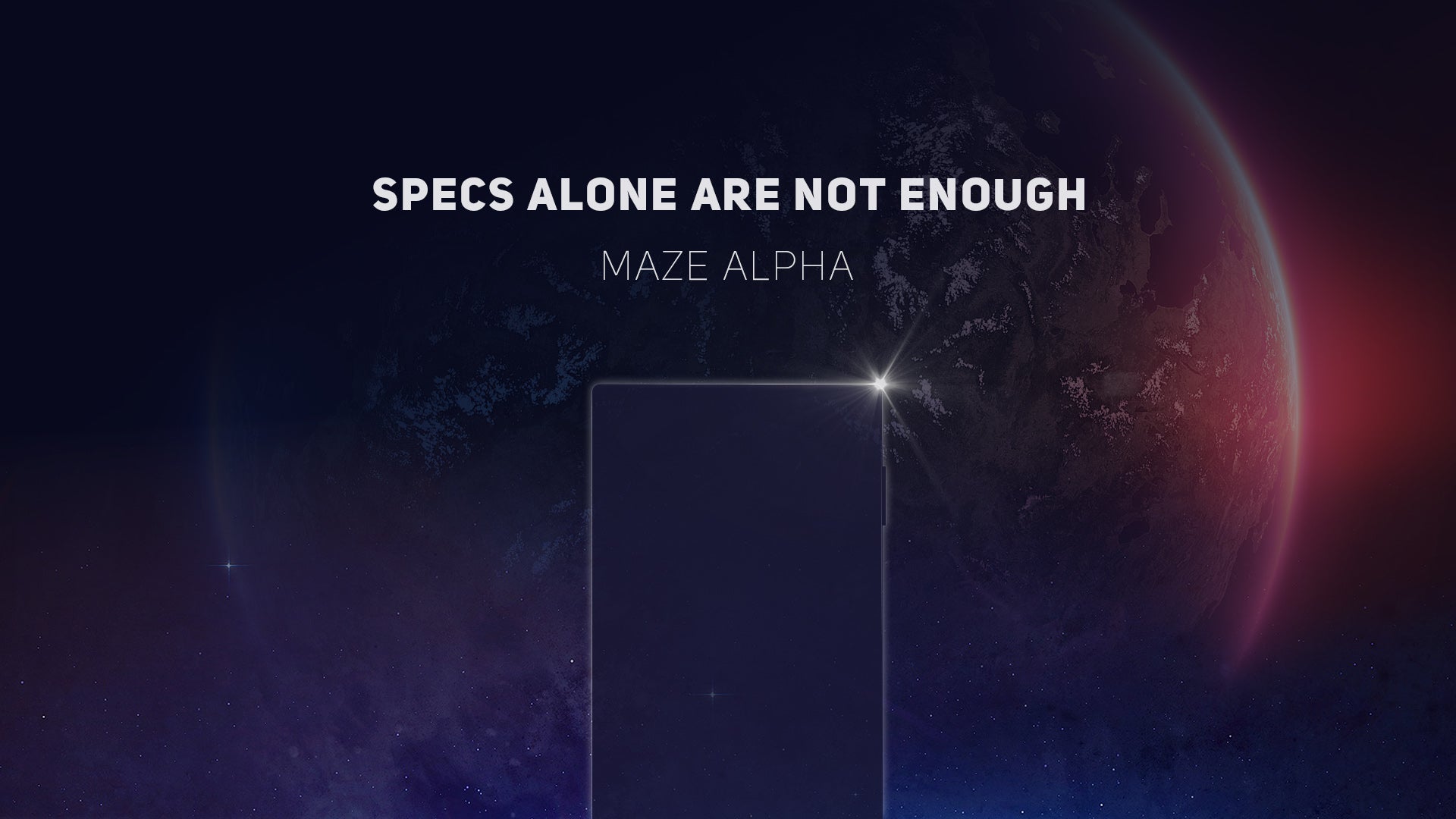 This story is sponsored by Maze. PhoneArena's opinions in this article have not been affected in any way!

The smartphone market is currently pretty oversaturated with products for all tiers, covering a wide variety of needs and wallet sizes. The power players have all taken up their spots pretty solidly, and there's very little room to squeeze in if you happen to be a new company trying to make a name for itself. Whatever you do, you need to either have a radical new device, or at least a price offer that's going to make customers question the current industry standards.
Maze is a company aiming to enter the mobile scene and it may just have the ingredients it needs to make a dent in the wall surrounding the industry. It has recently announced its presence and has done so by teasing a smartphone that it's cooking for us. Named the Alpha, the device seems to be a top-tier handset, which will have a 6-inch display surrounded by almost no bezel. Well, the teaser doesn't show the bottom portion of the phone, where we assume a "chin" will have to exist, but if this thing sells internationally, it'll definitely gain some traction.
We can also see a dual camera module on its back and are already curious on how that one works. Early reports also say that the phone's front is protected by 4th generation Gorilla Glass and that the software on board is Android 7 Nougat, but not much else.
Maze is based in Shenzhen, China, where it has two factories and teams for R&D, marketing, sales, and after-sales. The company also has a branch in Guizhou, China. Thus far, we've no idea whether it would try to sell the Alpha to Western markets, but here's hoping!