A few camera-related patents show what is reasonable to expect from the iPhone 5 and the iPad 2 cameras
3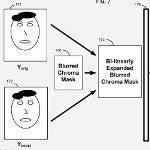 Apple likes to patent quite a lot and no fewer than 10 noteworthy camera-related patents were submitted by the Cupertino-based company to the U.S. Patent and Trademark Office last week alone. Three of them - one correcting blurry pictures, another dealing with the unnatural skin tone we see in some photos and a third one reducing noise when taking pictures - are particularly interesting and hint what we can expect from the cameras of future Apple products - presumably starting with the iPhone 5 and the iPad 2.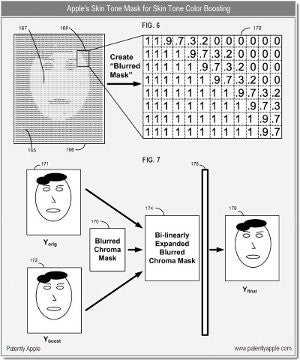 It's not a secret that the above-mentioned problems described in the patents are not liked by anyone and it seems that the guys at Apple are working hard to find an easy cure for these problems. Yet, these are just patents and they may never see the light of the day, but the fact that Apple filed ten notable patents in a week speaks volumes that the company is serious about improving the cameras on its products, which is likely to be practically implemented with the launch of the iPhone 5 and the iPad 2.
For more comprehensive read on these three patents and the solutions they offer, hit the Patently Apple link, but better yet, find the exploration spirit in you and see the patents for yourself in the US Patent and Trademark Office site. The links to the three patents are as follows:
Blurry photos -> Patent No. 20100309334
Skin tones -> Patent No. 20100309336
Noise when taking photos -> Patent No. 20100309345
If this is not enough for you, the other seven noteworthy patents submitted last week are:
Patent Application Number: 20100309344 – Entitled "Chroma Noise Reductions for Cameras"
Patent Application Number: 20100309346 – Entitled "Automatic Tone Mapping for Cameras."
Patent Application Number: 20100309335 – Entitled "Images Capturing Device having Continuous Image Capture."
Patent Application Number: 20100309321 – Entitled "Image Capturing Devices using Orientation Detectors to Implement Automatic Exposure Mechanisms."
Video Related Patent: 20100309985 – Entitled "Video Processing for Masking Coding Artifacts using Dynamic Noise Maps."
Video Related Patent: 20100309975 – Entitled – "Image Acquisition and Transcoding System."
Video Related Patent: 20100309987 – Entitled "Image Acquisition and Encoding System."
source:
Patently Apple
via
US Patent and Trademark Office
and
Fortune