A few bad apples cause the demise of the PostSecret app
6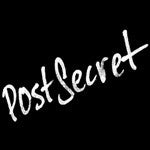 The popular blog PostSecret that posts photos of anonymous postcards containing reader's 'secrets' recently released an iOS app that allowed readers to create virtual postcards and share them anonymously with other app users. The blog also had an Android version in the works to offer similar functionality. Because of the anonymous nature of the tool, a few bad apples decided to use the app to create pornographic, violent, and hateful submissions. The abuse has gotten to the point that site creator, Frank Warren, has decided that he and his team are unable to keep up with the maintenance. He released the following statement:
"
99% of the secrets created were in the spirit of PostSecret. Unfortunately, the scale of secrets was so large that even 1% of bad content was overwhelming for our dedicated team of volunteer moderators who worked 24 hours a day 7 days a week removing content that was not just pornographic but also gruesome and at times threatening.
Bad content caused users to complain to me, Apple and the FBI. I was contacted by law enforcement about bad content on the App. Threats were made against users, moderators and my family. (Two specific threats were made that I am unable to talk about). As much as we tried, we were unable to maintain a bully-free environment. Weeks ago I had to remove the App from my daughter's phone.
Like many of you, I feel a great sense of loss from this decision but please know that we fought hard behind the scenes to find a permanent solution. We even tried prescreening 30,000 secrets a day. Deciding to remove the App from the App Store last week and holding back the release of the Android version cost us money but we feel it was the right thing to do.
"
Those that are looking to continue to participate in the PostSecret project can still mail their submission to the physical mailing address in Maryland.
source:
PostSecret
via
MacRumors