A closer look at the iPhone 6s, 6s Plus' insides reveals they might be more water-resistant than you think
8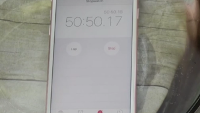 Come hell or high water, submerging your
iPhone 6s
or
6s Plus
underwater will certainly cause you issues, be it misbehaving audio jack or a major hardware malfunction, perish the thought. Despite the
several videos
of the new iPhones spending a lot of time dunked in water and coming out "unscathed", we wouldn't recommend this endeavor since liquid damage is not covered
by the standard one-year limited warranty or AppleCare
. Don't try this at home!
It's written in stone that neither the iPhone 6s nor the 6s Plus feature water-resistance of any kind, but it seems that Cupertino might have taken some precautions to make sure that your shiny new iOS phone will be less prone to water damage. We already showed you
iFixit's teardowns
of both devices, and during the disassemblies, a peculiar adhesive strip around the lower parts of the devices' displays grasped iFixit's attention.
Although there is no hard-written proof, iFixit and sound logic both suggest that the purpose of said adhesive is to keep liquids out and not keep the display in place, since the latter is already secured with a number of screws. A closer inspection of the phones' insides showed that both feature a 0.3mm-thin gasket encompassing the whole internal perimeter, positioned on the lip of the frame that is seating the front panel. In order to accommodate it, the latter has grown 0.3mm in comparison with the older
iPhone 6
/
6 Plus
.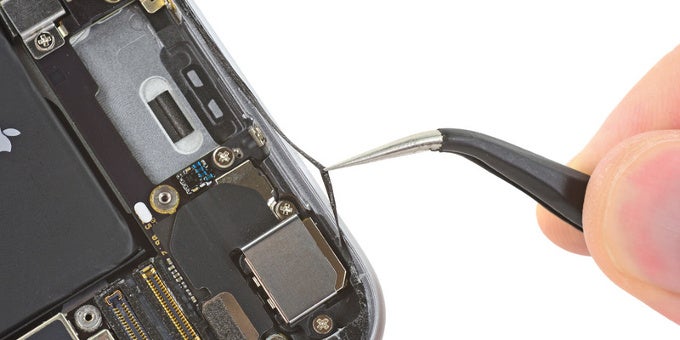 Additionally, it seems that the logic boards of the two new iPhones have had their water-repelling game upped by tiny silicone seals that shield each and every cables and connector on board on the logic board are shielded by silicone in order to prevent any water damage. Of course, these certainly won't warrant protection against the water element for prolonged periods of time.
Could all of this mean that Apple is gearing towards developing a fully watertight device? Why not! As a matter of fact, rumors about next year's iPhone 7 are already pouring in, and one of the more recent ones claims that Cupertino might be entertaining the idea of using a super-strong material that will effectively prevent any water to damage the insides of the device.
As usual, take this with a grain of salt. And once again - don't dunk your iPhone 6s or 6s Plus in water just because they have tiny gaskets and silicone seals inside!