6 of the worst received Android devices to date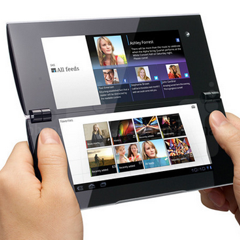 Believe it or not, in less than 3 years, Android will be celebrating its 10th year of existence. Since September 2008, when the very first Android smartphone (T-Mobile G1) was launched, thousands and thousands of other Android-based devices have been released all around the world. While many of them were (and still are) great, or just decent devices, others turned out to be failed experiments, or simply bad products.
Naturally, these bad products were not received well by consumers, sales were abysmal in most cases, and manufacturers (hopefully) learned valuable lessons.
If you want to look back at a selection of the worst received Android devices to date (some of which are not that old actually), join us below. In alphabetical order:
Almost everyone has heard of the Amazon Fire Phone, and yet not many have bought it. At first, in the summer of 2014, this was because the prices that Amazon was asking - $199 on contract, or $649 off contract - were too high for what the device had to offer. And then there were the AT&T exclusivity, the lukewarm (at best)
reviews
, and the fact that plenty of great phones had similar prices. Amazon gradually lowered the price of the Fire Phone to just $130 off contract, but it was too late. Eventually, in August this year, the company stopped selling the device altogether. Amazon did not say how many Fire Phone units it sold, but it
lost a cool $170 million
following the development and launch of the handset.
Amazon Fire Phone
Succeeding the 5-inch Dell Streak from 2010, the Dell Streak 7 was released in early 2011 as a bigger, but not better tablet, costing $199 on contract. Most Dell Streak 7 reviews (
including ours
) pointed out that the software - Android 2.2 Froyo - wasn't well optimized, battery life was poor, and the display was a low-quality 7-inch one with a meager 800 x 480
pixel
resolution. Dell discontinued the Streak 7 in late 2011, and, since then, it stayed away from releasing similar devices.
Dell Streak 7
This HTC-made handset was the world's first (and last) to come with Facebook's own Android UI pre-installed. Called Facebook Home, the UI didn't really attract users, and the phone's hardware capabilities weren't enough to generate decent sales. Initially released for $99.99 on contract (in April 2013) in the US, the HTC First was quickly discounted to just $0.99. Following poor sales in the US, the launch of the HTC First in the UK (and anywhere else) was cancelled.
HTC First
Nokia X

The Nokia X series included four affordable smartphones (
Nokia X
,
Nokia X+
,
Nokia XL
, and
Nokia X2
), all introduced in 2014, and running a modified version of Android - which promoted Microsoft apps and services instead of Google's. Despite huge initial interest - after all, these were about to become the first Nokia Android smartphones - the handsets failed to attract customers. It seems that, when it comes to low-cost phones, people prefer either true Android, or true Windows. Silently acknowledging that this was a failed experiment, not long after launching the X2, Microsoft discontinued the Nokia X series.
In 2011, when the Samsung DoubleTime was released, people were still fond of hardware QWERTY keyboards and clamshell designs. There were plenty of nice QWERTY-equipped Android handsets on the market, but the DoubleTime just wasn't one of them. Although its keyboard was decent, the rest of its features - including a single-core 600 MHz processor, 260 MB of RAM, washed out display, weak battery life - made it a sluggish, undesirable device.
Samsung DoubleTime
This is another Android clamshell, but it's obviously not a phone. It's a rare sight to behold: a tablet with a folding display. Released in late 2011 for $599, the Sony Tablet P featured two 5.5-inch, 1024 x 480 pixels displays separated by a hinge - this was, of course, essential to the folding mechanism, but it marred the tablet experience. Sony didn't manage to take advantage of the dual-screen setup, and you couldn't really use the device as a larger, 11-inch tablet, either - since it had that hinge in the middle. Disappointed with sales, Sony stopped releasing software updates for the Tablet P about a year after its launch (the last software version was Android 4.0 Ice Cream Sandwich).
Sony Tablet P