Amazon writes off $170 million due to weak Fire Phone sales, posts greater loss than forecast
21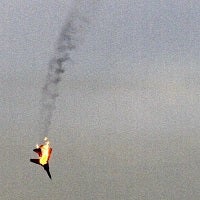 Amazon, as popular and pervasive as it is, has almost always run extremely lean profit margins from its business. The business model has worked and enchanted investors for years, but today's quarterly financials may have tarnished that luster for a while.
Amazon had already been forecasting a loss for the quarter, about 74-cents per-share on $20.84 billion in revenue. Instead, Amazon posted a net-income loss of $437 million on $20.58 billion, which represents about a 95-cent per-share loss.
Needless to say, Amazon's stock took a beating in the after hours, down roughly more than 10%, which is an improvement from falling better than 20% earlier in the afternoon. Contributing to that gloomy situation was Amazon's weaker-than-hoped forecast for the holiday shopping season too, $27-30 billion, well below industry analyst hopes of $31 billion.
The elephant in the room was Amazon's
Fire Phone
, which has not been selling well. Amazon announced that it was sitting on $83 million of phone inventory which certainly equates to several hundred thousand devices sitting on a shelf. That inventory caused Amazon to take a write down of $170 million for "inventory evaluations and supplier commitment costs."
AT&T is the exclusive carrier for the Amazon Fire Phone in the United States, and while it could be argued that was part of Amazon's problem, the reality is that the device just
did not bring enough to the table
, not least of which was an "in-your-dreams" price tag of $200 on-contract, quickly adjusted to 99-cents soon after launch.
Amazon will feel the sting near-term, and hopefully learn the lesson from playing in the smartphone game, a far different animal from the company's successful line of tablets. One of those tablets, the
Kindle Fire HDX 7
, will be available with
AT&T starting tomorrow
at a special price – a price that is only available if you
also buy
a Fire Phone.
sources:
re/code
and
Yahoo! Finance