6 Nokia tablets that paved the road to the Nokia N1 and the modern tablet
18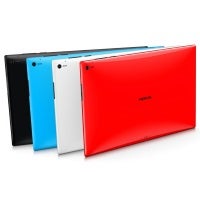 The Nokia N1 is Nokia's new beginning
. It's also a tablet, which came a little unexpected considering Nokia's bread and butter has always been handsets - at least in the public's eyes. But the truth is, the Nokia N1 couldn't have been any more of an appropriate reboot, because the Finns were the ones that started it all.
That's right, Nokia is the father of the tablet as we know it. Steve Jobs and the Apple iPad were simply the first to make the kid really cool. To show you how and celebrate the N1's launch, we're inviting you to a trip down memory lane where you'll meet some of the Nokia N1's ancient predecessors.
Nokia M510
This Nokia tablet was in production
a good nine years before the iPad 1 was a thing
, but it never reached the market, because Nokia called it off after 1000 units were made. By 2001 mobile standards, the Nokia M510 blows the fish out of the water. It ran on early Symbian, it had a touch and stylus-enabled interface, a 10-inch 800x600 LCD screen (albeit monochrome), USB connectivity, Wi-Fi, and it weighted around 4 pounds (1.8Kg) - perfectly reasonable, considering the sizes of computer components 13 years ago. Software-wise, the M510 had a native email client, calendar, a bulletin board (of sorts), and Opera web apps. Nokia stopped it in its tracks, because its market forecasting didn't see it as a potential success. And when you think of it, 2001 was all about dial-up Internet, Windows ME, and Diablo II. No one cared enough for e-mail on the go to splurge on such a monstrosity.
Nokia M510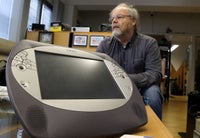 Nokia N770
Back in 2005, the Nokia N770 wasn't called a tablet - it was a "wireless Internet appliance".
Appliance
. Let that sink in. It had three physical buttons to the left - and one was a directional pad. It also had a 4.1-inch 800x480 display, racking up a pretty decent
pixel
density of 225 pixels per inch and showing up to 65,536 colors. It was driven by a TI OMAP processor running at a whopping 252MHz, paired with 64MB of RAM and 128MB of storage - of which you had precisely 64MB at your disposal. There was Wi-Fi and Bluetooth connectivity, RS-MMC card support, and the operating system was Maemo - a Debian Linux-based handheld OS that could do apps, RSS reading, Internet radio, Google search, games, even OpenOffice.
Although it held onto the market for two years, the Nokia N770's price fell to just $150 down from $350 at launch, and reached its predictable twilight soon after. It was not the user-friendly, fast, polished iPad that Steve Jobs introduced. It was a device only a nerd can love. That's why the hacker and DIY community embraced the awkward tablet and did whatever it pleased with its open-source operating system. For the most part, they tried porting Windows versions to turn the N770 and its successor into a true pocket-PC, or played DooM and Quake, which never gets old.
Nokia N800
Approximately two years later, the N800 Internet appliance followed the N770 Internet appliance. We have to commend Nokia for not giving up on an idea that sold poorly, but clearly had potential. Now, the Nokia N800. More than anything, this tablet was a spec bumped N770. The CPU was faster - 330MHz that got increased to 400MHz after a update. The RAM was increased to 128MB. and the expandable storage to 256MB. The tablet had two memory card slots, by the way. There was a camera, too - a 640x480 VGA sensor. Thanks to the faster electronics inside, the N800's Maemo OS could do more out of the box. It had the Mozilla-based MicroB browser, Flash support (which your iPad still lacks, by the way), and Skype.
Curious?
We actually reviewed this tech-packed slab back in 2008
, and years later, it makes for a thorough reading with an interesting conclusion.
"We point out that its main shortcoming is the inability to adequately utilize Bluetooth for audio, which is a must for a lot of people!"
- says the article. Ah, what a
pity
!
Nokia N810
While the N800 was unveiled in January 2007, the improved N810 followed as soon as October '07. What did Nokia accomplish in the span of 10 months? It added 2GB of integrated internal storage. There was a sliding backlit keyboard. A front-facing web camera. An ambient light sensor. Integrated GPS. SD slots. A trans-reflective display.
The N810 was way ahead of its time
!
Nokia 810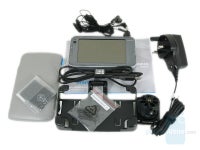 Nokia Z500
The Nokia Z500 never came to be, and there is very little that we know of it. Reportedly, it was to be a 7 to 9 inch tablet manufactured by Foxconn and designed to compete with the iPad. That's why it looks like a modern tablet does, instead of having a phone-like exterior. It was to run MeeGo, Nokia's OS of choice in 2010. The Z500 got as far as reaching 100 engineering samples before it was cancelled. Allegedly, Nokia wasn't happy with how it's turning out in terms of price to features ratio.
Lumia 2520
Hey, remember that one?
You'd be forgiven if you don't, even though it's a 2013 device. It was treated by Microsoft as a complete afterthought, because Ballmer and the gang were more interested in selling their own Surface RT tablets. And we all know how that tablet and its operating system fell victims to a time when Microsoft was amidst a confused transition to a devices-company. It's a shame, really, because the Lumia 2520 is, otherwise, a powerful and good-looking tablet. It has a 10.1-inch ClearBlack IPS LCD display and is powered by a quad-core Snapdragon 800 2.2GHz processor. Staying true to the Lumia device aesthetic, it came in four bright colors, and it remains the only tablet out there with Zeiss camera optics. While it didn't sell in the millions, the Lumia 2520 was excellent proof Nokia can make a capable, well-rounded tablet. Perhaps the Nokia N1 will prove itself a worthy heir.