$50 will now get you a Motorola ATRIX HD from Best Buy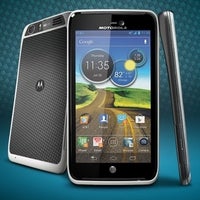 The
Motorola ATRIX HD
has just been around for a few days, and is already receiving the price slash treatment. Not that it was very expensive to begin with, at $99 with a two-year contract, which gets you a thin device with ICS, 4.5" HD screen and 1080p video recording, but now you can get it for even less.
Best Buy seems to be running a promotion for the handset, which pegs the price at $49.99 with a contract, both for the Titanium and the White versions of the handset.
Of course, you have to add the $36 activation fee, and at least $60 a month for the talk and data plans, but the handset itself will step you $50, while its SIM-free price is $599.99. One of our readers said they traded in their old ATRIX 4G for $145, and got a $86 Best Buy gift card in the end for the whole transaction - nice, eh.
Thanks, Ken!