50% of mobile web traffic from smartphones is related to the iPhone
17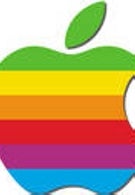 If a coin were to represent all the mobile web traffic related to smartphones in the U.S., heads could be the Apple iPhone and tails could be the remaining smartphone handsets in the States, according to figures released by AdMob Mobile Metrics. The 50% share of mobile web traffic that the Apple touchscreen device has garnered represents a major grab of market share in less than a year. Last August, the iPhone was responsible for only 10% of the same mobile web traffic which indicates how much of the pie the device has grabbed from the other models. During the same period, BlackBerry's share of the same data traffic dropped from 32% to 21% with the Curve and Pearl holding the second and third places respectively. Windows Mobile devices tumbled from holding a 30% share to a much smaller 13%. Palm's share has gone from 19% to 7%. The Android OS, represented by the G1, has captured a 5% share.
Looking at the world-wide smartphone related mobile web traffic, the iPhone remains the leader among specific devices with a third of the total. But with seven Nokia made handsets in the top ten, the Symbian OS is the worldwide leader with 43% of the total market share.
Which phone do you use for mobile browsing, and what sites do you visit?
source:
TechCrunch