5 tips and tricks that will help you prepare your iPhone or iPad for the iOS 10 update
16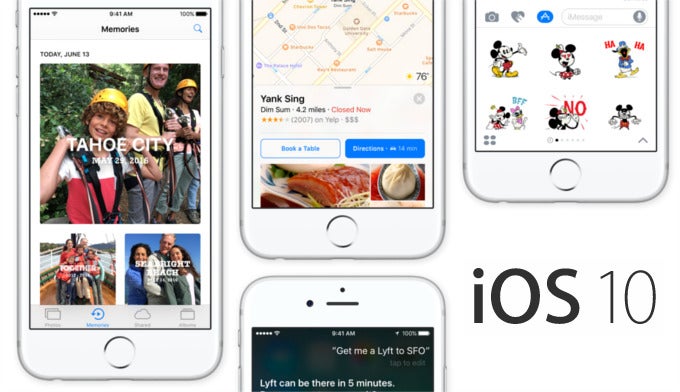 In case you're an Apple user and have somehow missed the memo, boy, do we have news for you!
iOS 10 is being released today to all eligible iOS devices out there, which are quite the bunch. Long story short, if you have an iPhone 5 or newer, iPad mini 2 or newer, or an iPod touch 6th gen, then you're eligible to receive the update. Hooray!
We already you showed you the ropes on the two ways to get iOS 10 on your device, which you can check out right here, but we have some more pieces of advice coming your way! With iOS 10 being a milestone update, you'd normally want to ensure you a pain-free, zero-issues upgrading process, and we have a few pieces of wisdom that might just make your transition from iOS 9 to iOS 10 a no-frills one.
1. Make sure your device is charged
No one would initiate a major OS update with their iPhone or iPad having merely 15% of battery left, right? Well, we like to imagine that most people know better, but let this be a reminder to charge your phone up before you start updating to iOS 10. Better yet, you might wanna leave it plugged in the charger during the process - this way you will have enough juice to tinker with the new version of the OS.
Although it's quite unlikely, there's always the chance of things going haywire during the update process. We don't know, some of you might have angered the smartphone gods, but having a handy backup around will definitely keep you safe from accidental experience-breaking issues. Due to the fact that you won't be able to restore your device from an iCloud backup if something goes wrong, it's imperative that you make a full iTunes backup. This way, you will be able to get back to square one if something wrong happens, perish the thought.
3. Free up some space
Users with 16GB iPhones, or even those rocking the 8GB iPhone 5c, we feel you. It's hard getting by with such a minuscule amount of storage. We know that you are probably using 95% of your available native storage already, but you won't be able to download and install iOS 10 if you don't have 1-2GB of free space. While the size of iOS 10 will vary with the device model, we suggest you free up at least 2GB of storage to make sure that you will be able to download and install the update.

4. Is your device eligible for the update?
The title pretty much sums it up - if you're rocking an iPhone 4s or an older one, then no, you shouldn't keep your hopes up. You won't get to play with iOS 10 unless you get a newer device. Here are all eligible devices: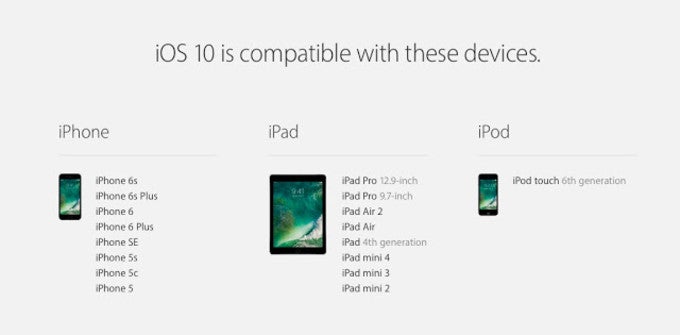 5. Connect to a Wi-Fi network
Yes, it probably won't be advisable to download the large update if you're not hooked to a Wi-Fi network. We know you're likely sporting an unlimited data plan, but still, better save yourself some bandwidth.
In case you've been curious why iOS 10 is such a big deal, we have a couple of articles that will show the good and the bad about Apple's newest OS. Just check the links and the gallery right beneath if you simply want to check out the new features.