5 things that could have made the iPad Air a better iPad
71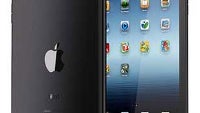 Apple has unveiled its newest tablet, the
iPad Air
, and while fans around the world are patiently waiting for November 1, which is the release date of the device, we've been thinking about the things the iPad Air misses the most - or the things that could have made the iPad Air an even better iPad. And you know what? We actually came up with a list of five things that we think could have significantly benefited the user experience with the upcoming tablet.
Obviously, you shouldn't expect to see things such as "mass storage mode" or "widgets" or "integrated kickstand" in there. The goal was to think of features that Apple might actually incorporate in an iPad - no wishful thinking. And so, without further ado, let us present you our ideas!
Once you check them out, don't forget to let us know what your take on this is. Which are the things you think could have made the iPad Air an even better tablet?