5 rad boxing games for Android and iOS
4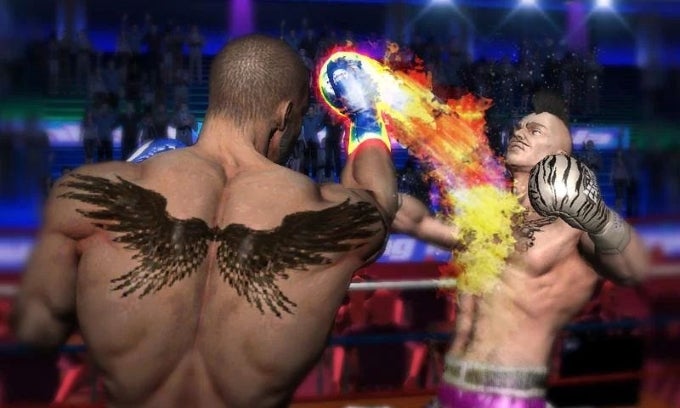 Put on your boxing gloves and step into the ring to win tournaments and become the champ. Whether you like your boxing games extra-realistic with their simulated sweat and bruises, or prefer an arcade experience with charming old-school visuals and soundtrack, you are bound to find something you will enjoy.
We have rounded up five really good boxing games for Android and iOS where you do everything expected and unexpected. Create and train your own fighter to face off against virtual and real opponents, follow a dramatic storyline, or exercise your muscles for pure, dumb fun. The choice is yours! Grab a game from the list below and get going.
Real Boxing 2 ROCKY
Giving the people what they want, this game lets you enter the ring as Rocky Balboa himself and face off against legendary opponents including Apollo Creed, Clubber Lang and Ivan Drago (duh!). When you get around them, you can "create" your own boxer and fight players from all around the world across hundreds of events, story fights, and tournaments.
A complete arsenal of techniques, such as master jabs, hooks, uppercuts, and body punches is included, and you are free to combine those with Special Punches and Focus abilities – pulling off mighty combos against your component.
You will get to develop your boxer's Strength, Stamina, Speed, and Endurance properties, leveling up your abilities and acquiring powerful boosts to fashion your own fighting style. You will also unlock a huge number of upgradeable gear to enhance the stats and abilities of your boxer.
Boxing - Road To Champion
This is a massive boxing game where you can choose from over 90 different fighters and fight in tournaments to win big prices. Train in the gym, buy new clothes, abilities, boosts and perks, and complete challenges to receive ability points. The game also lets you watch two types of commercials to get in-game money or obtain random items from the store – you know, in case you felt like watching some ads...
Street Boxing Fighter
Street Boxing fighter has quite the backstory to it. Your fighter, Joe, was born in a popular political family. After witnessing the murder of his parents as a child, he swore vengeance against criminals and trained himself physically and intellectually to become a superhuman fighter. Eventually, he gets to fight against a powerful terrorist organization that's trying to rule the world with its own cyborg fighter. The game consists of four stages, each taking place in a different section of the chaotic city, such as the street, the subway, a factory, and the beach. In the wonderful tradition of old-school beat'em'ups, the end of each round will have you face a boss fighter. The nostalgic graphics and sound will bring back wonderful memories of playing classics like Streets of Rage and Cadillacs & Dinosaurs.
Tower Boxing
Fans of arcade experiences will appreciate Tower Boxing for the out-of-control, beautifully pixelated experience it offers. Basically, there are ten dudes with trying to knock down a skyscraper with insanely hard punches. Choose your favorite character, tap left or right to tear down the tower walls, and remember to dodge the obstacles like balconies and company signs while enjoying the old-school chiptune soundtrack.
Punch Boxing 3D
Punch Boxing comes with polished animation, detailed 3D graphics and intuitive touchscreen controls to make throwing jabs, hooks, and uppercuts feel natural and fun. The game will set you up against more than 30 bone crushing boxers from Bangkok, Las Vegas, London, Montreal, and Washington. Use quick reflexes, special moves, fierce punches and intricate combos to beat your opponents and become the king of boxing.
ALSO READ