5 phones that prove that unique and interesting design is still possible
21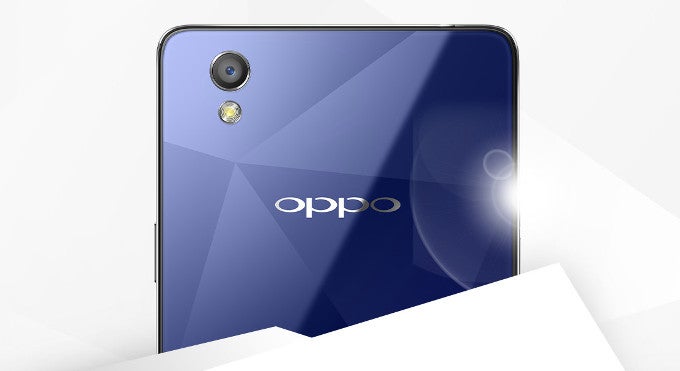 After years of trial and error in the phone world, it finally seems that we have settled: the majority of phones these days are either regularly sized (4.7" to 5") or phablets (5.5" to 5.7", and sometimes a bit larger). They are considered premium if they feature metal and glass, and everyone is trying to make them thinner. And that's a good thing - gone are the absurd experiments of days past when
phones looked weird and sometimes plain ridiculous
, and nowadays you know that you are getting a device that has past the design test of time and will be practical to use.
Something different, something that will set you apart
Yet still, we - as phone enthusiasts - are left craving for a bit more, something a bit different, something that will set us apart from the mass. We are looking for a unique, original and interesting design that does not break the rules of practicality, yet retains its own vibe.
Luckily, we've been seeing some interesting new phones that differentiate in design with some clever features. Those might often seem like small details, but they are what make the difference between a generic and an original design. So here they are, the 5 recent phones that are keeping things a bit different than all the rest.
Oppo Mirror 5
The Oppo Mirror 5 looks like your regular slab of a smartphone: a sturdy metal frame and compact-for-the-size form factor, but turn it to its back and tilt it around and you'll see a unique crystal-like (or diamond-like, if you prefer) pattern that changes shapes and forms when light hits it from different angles. What a cool feature, and what a great example of doing subtle things that add a lot of design flair to an otherwise familiar design. As for the rest, the new Oppo phone sports a 5-inch display with 720 x 1280 pixels, and offers LTE connectivity, as well as dual SIM support. The smartphone has a 5 MP front-facing camera, and an 8 MP rear camera with LED flash. Other features include a 64-bit Snapdragon 410 processor clocked at 1.2 GHz, 2 GB of RAM, 16 GB of expandable internal memory, and a 2420 mAh battery.
Ramos Mos 1

The Ramos Mos 1 is a new phone from Chinese tablet maker Ramos. In fact, it's the company's entry in the Android smartphone world, and the company made it a point that these days devices really look alike. That's why its Ramos Mos 1 - despite again featuring the proven rectangular slab form factor - also has a very distinct side with a unique layered design. Again, a small touch, but one that adds a lot of unique style and character to this smartphone. As for all the rest, the Ramos Mos 1 is a 5.5-inch device with a 1080 x 1920-pixel resolution, it comes with the Qualcomm Snapdragon 615 system chip, a 13-megapixel main camera and a 3,050mAh battery.






LG G4

The LG G4 is the obvious choice when it comes to experimental design these days: after all, it's one of very few devices to take risks and deviate from the Apple-led path of aluminum, super thin phones. The LG G4 is not made of metal, nor is it thin. However, its genuine leather cover feels soft to touch and adds to it a very charming character, one that is very inviting and cozy. For all the rest, the LG G4 is a true flagship with a 5.5-inch Quad HD display, the Snapdragon 808 system chip and one of the best cameras on Android - a 13-megapixel shooter. It also retains the features power users love - a user-removable battery and a microSD expansion card slot.






Motorola Moto X

The Motorola Moto X is the oldest phone in this round-up, but it was the one that we have the most respect for. Yes, Apple design guru Jony Ive trashed it for surrendering design by giving all choice to users with the unique Moto Maker, but after all, we don't expect Apple to endorse its competitors. Fact is that having the option to get a phone with a leather or a bamboo cover, with buttons, and an engraving is plain cool, and as personal as it gets. We do hope that Motorola keeps all those options, and luckily - as per recent leaks - it seems that the Lenovo-run company will not only keep, but expand this by providing the option for the even more affordable Moto G (2015 edition). Awesome!






Doogee F3 Pro

The Doogee F3 Pro is a handset from Chinese company Doogee, a name that is foreign to most consumers, but not to enthusiasts. Doogee has made a name for itself recently with its very affordable devices, and it's now stepping up design as well with the Doogee F3 Pro. Now, it does carry a very clear influence from the Galaxy S6, but not as far as to call it a copy - the phone has a unique back pattern with a glass cover and a setup for the camera, and we're just amazed that you can get such level of craftsmanship for a price of just $160 off contract. The specs of this guy include a 5-inch Full HD display, the mid-grade MT6753 system chip with an impressive 3GB of RAM, and a 13-megapixel main shooter.