5 great phones with ultrafast phase detection autofocus cameras
19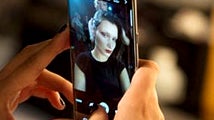 Lasers, phase detection, infrared, focus pixels, hybrid focusing - a smorgasbord of smartphone camera focusing technologies has appeared lately, and each one promises to be faster and better than the others.
One tech in particular, however, is currently proving to offer the fastest focusing times in real-life scenarios - the so-called Phase Detection Auto Focus (PDAF).
If you are wondering what this is, here is an easy to understand primer video, explaining why it is faster to focus when you don't have to measure the contrast within the whole sensor field.
Samsung kicked it off with the PDAF tech in the
Galaxy S5
, then
Apple introduced something similar
under the marketing name Focus Pixels with the
iPhone 6
and
6 Plus
. Sony has the system in its newest
IMX230
sensor as well, calling it hybrid autofocus, but it wasn't a Sony phone that got equipped with said sensor first. Check out some of the greatest current phones with PDAF technology for ultrafast picture-taking below.
We start with Xiaomi's newest value-for-money warrior not because it is the best of the PDAF bunch in terms of specs, but rather because it puts the fast phase detection focusing technology in a sub-$200 phone, claiming 0.1s focusing times with it. You simply can't go wrong with a 5.5" 1080p display, Helio X10 chipset, 13 MP/ 5 MP cameras, IR blaster, and a 3000+ mAh battery at this price tag.
Apple manages to keep its iPhones constantly at the top of our camera speed tests, even in this day and age of 0.1s-0.3s focusing times, and a big culprit for its speed records are Apple's Focus Pixels, which is just a fancy ploy to mark there is a PDAF-style technology in the iPhone 6 and 6 Plus's camera sensors.
Samsung pioneered the PDAF tech in a phone with the Galaxy S5, but it has been much refined since, and has reached ultrafast 0.1s focusing times in the new Galaxy Note5 and S6 edge+ phablets, for instance, as well as their smaller Galaxy S6/S6 edge siblings.
This 5" midranger might be considered a flagship just a year ago, with its 441ppi screen, octa-core 2 GHz chipset, and 3 GB of RAM, but the star of the show this year is its 21 MP camera on the back, employing the IMX230 sensor for the first time in a Sony phone. The stacked IMX230 is where the company uses image plane phase detection autofocus for the first time in a phone sensor. This plane phase detection tech is borrowed from mirrorless interchangeable-lens cameras, and, with its 192 AF points, will allow for blur-free tracking and snapping of fast moving objects, like kids, cars or pets. Sony claims 0.25s focusing speeds, which is a case in point.
The Xperia M5 might be the first Sony phone to employ Sony's own take on the PDAF tech, but it's not the only one announced with the IMX230 sensor that carries said technology from Sony. Moto's current flagship is shaping up to be a great value for its $400 or so, as it not only features a stellar screen-to-body ratio, stereo speakers, large 5.7" Quad HD display, and 13 MP frontal cam, but also the 21 MP IMX230 sensor that allows it to reach stellar camera focusing speeds, so you never miss a moment waiting for the camera to wander about and focus.