5 great alternative Facebook apps for iPhone and Android (2016)
4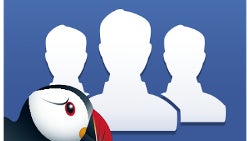 Facebook's official app has been getting a pretty bad rep through the years, and we can't say it's without good reason. While the Facebook developers do issue updates regularly, the app has been known to cause wakelocks and battery drains for some phones, through its various versions, and it is no secret that its cache can often reach more than 500 MB, which in all fairness is a bit ridiculous. And, even if it's working properly, the very nature of the Facebook app is to constantly check for device location or new push notifications for the user. Understandably, many prefer to do without the app.
On the other hand, Facebook is a pretty popular social network – everyone and their dog has a profile, and it's very common that full conversations or hangout arrangements will be done via the Messenger chat, not to mention that all the pictures from last night's party are definitely going to be on there. So, it's not a service that we can just give up on lightly, which is why most users have a love/hate relationship with their Facebook app.
Is there no middle ground? Well, there is – with the amount of developers, there's about a hundred of alternate solutions out there. But don't worry, we fished out some of the best Facebook apps for you, so you don't have to – for both iOS and Android.
These are mostly "website wrappers" — since Facebook, naturally, doesn't have an API out for developers to make their full-fledged 3rd-party apps, the app makers have taken a different route. They create a browser-like app, which "re-dresses" the mobile version of the Facebook website to make it look like a dedicated app. Additionally, it can accept notifications from the website and can access Facebook chat, so you can get rid of that Messenger app, if it happens to annoy you as well.