5 funny voice changing apps for Android – give yourself an alien voice and be the best prank caller!
1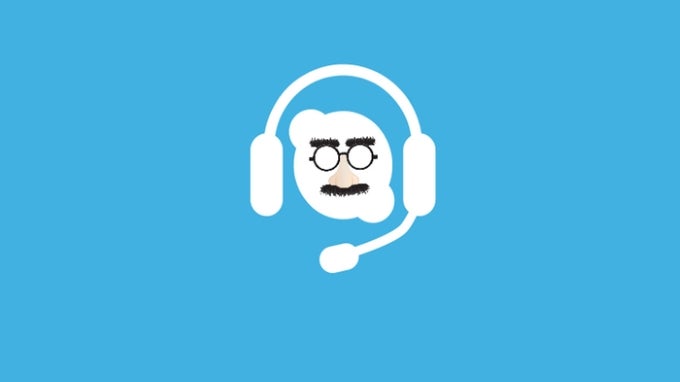 You know how much fun you can have with inhaling helium and speaking in a chipmunk voice, right? These voice changer apps here can do the same and much more with the power of your smartphone. Choose between tens of different effects, record your voice or speak as you go, and have fun singing mock-karaoke or sending prank voice messages to your unsuspecting friends. The five voice changer apps we've rounded up below all do pretty much the same thing, but some feature different effects or give you more freedom in manipulating your voice with built-in effects and controls. Grab them from the Play Store and see which one of your friends has the most outstanding alien voice!
Voice changer with effects
This app's name might be too blunt to handle, but it really is one of the finest and most popular voice changers on Android with over 50 million downloads. It records your voice, lets you apply effects of your choice, and share the fun with your friends over e-mail, messengers, and social networks. There's a wide variety of personalities your voice can adopt – Robot, Monster, Zombie, Alien, and Poltergeist – to name a few! The app also benefits from a simple and intuitive interface that feels right at home on an Android phone.
Voice Changer
Voice Changer can transmogrify your voice with effects such as helium, chorus, monster, chipmunk, smurf, and plenty of other zany stuff. It lets you share the result with your contacts over social, messaging, and cloud storage apps. The app works beautifully on Android with its colorful interface.
Voice Changer
(same name, different app)
Record your voice, apply any voice modulating effect you want, and set the result as a ringtone, notification, or alarm sound for extra giggles. You can have fun applying effects such as helium, chorus, drunk, robot, backwards and many others. Share the result online or record a few messages with the voice of an alien overlord and call your neighbour. Prank calling is fun for all ages!
Voice Changer Sound Effects
This app goes a little further in that it lets you customize your voice recording with additional effects, such as echo, reverb, pitch, tempo, volume, and eq. It also works in real-time, which is a big deal as you can actually speak and improvise – or even sing, as long as those around you can handle it. Furthermore, the app lets you import any sound, song, and audio file to add effects and mangle them beyond recognition. A little powerhouse, isn't she?
RoboVox Voice Changer
With RoboVox Voice Changer you can record yourself and make your voice sound scary, funny, musical, evil, robot-like, or something else entirely! There are 32 different voice effects and you can morph them by sliding your finger across an X-Y pad. The app can play back your transformed voice, repeat phrases, and work in real-time as a vocoder. Your far-out recordings can be shared via email, SoundCloud, and other mediums.
ALSO READ