5 cool gadgets that use your smartphone to turn your car into a Smart car
6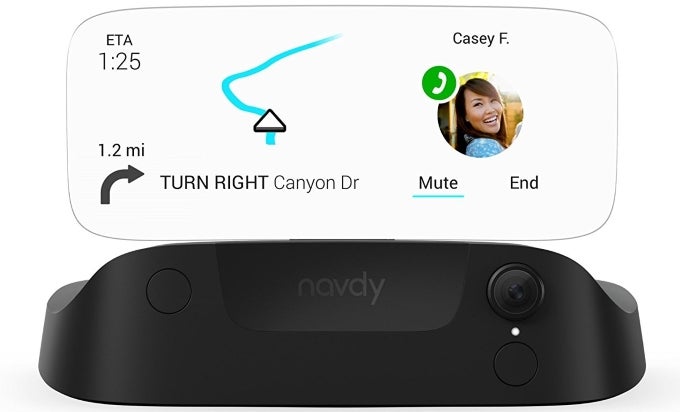 A smartphone can make anything smarter. All it takes is having the right tools. Thanks to gadgets like these, the smart car is no longer a thing of the future, but a practical, and reasonably affordable reality. They take advantage of your smartphone's connectivity and processing power to enhance your driving experience.
Imagine having your vehicle data and driving performance analyzed and delivered to you straight away, or no longer having to worry about forgetting your car's parking spot. Mechanic and emergency services are a single tap away and all the music on your smartphone plays from your car's speakers as navigation and driving information is beamed onto your windshield.
Fascinating, huh? That's the kind of stuff these gadgets are capable of pulling off.
Automatic
Automatic lets your car and smartphone become one. It's an adapter that plugs into your car computer and syncs the data from it to Automatic's free mobile app, providing several useful features such as diagnostics, real-time feedback on your driving, assistance in finding your parking spot, and free emergency crash responses. The app will suggest well-reviewed mechanics if your car problems need assistance, or call emergency services and notify your family in case of an accident.
It also issues gentle audio warnings when you go above a designated speed limit. You will also get a breakdown of the cost and MPG for every trip, helping you plan more efficient routes. What's more, certain trips can be tagged as "business" so you can file them as such in your expenses. In addition to your smartphone, Automatic will connect your car to the Amazon Echo, Apple Watch, Nest, Pebble, and Jawbone device, as well as plenty of 3rd party apps.
Navdy
Powered by your smartphone, Navdy's display projects information onto your windshield (speed limit, MPG, fuel range, RPM, compass, and more) so the road stays in focus. The screen is full-color, fully transparent, visible in direct sunlight, and automatically dims itself at night. Navdy also works as a hands-free system. You don't have to pick up your phone if you want to accept, dismiss, or return a call. Navigation is powered by Google Maps, so you can easily search and plan routes for your favorite destination. The device will also read aloud all the messages and notifications incoming from your phone, and let you reply using Siri or Google Assistant voice input. Sounds great, but $800?! Sheesh!
Anker SoundSync Drive
SoundSync has a simple premise – route your phone through your car speakers and enjoy the show! You can make calls and listen to music via Bluetooth, and control many receiver and phone functions, including Siri and other voice operated features, with a single button. The built-in noise suppression technology helps against road noise and echoes. The SoundSync Drive works with almost all Bluetooth devices and cars with an AUX input, and it can be powered by any USB charger.
Viper SmartStart
Viper SmartStart is a vehicle security and remote start system driven by your smartphone. With it, you can pre-warm your car's cabin in the winter, pre-cool it in the summer, lock and unlock your doors, arm and disarm your security system, open your trunk, and find your car in the parking lot. Basically, Viper SmartStart turns your smartphone into the ultimate key fob and lets you start, lock, unlock, and track your car from virtually anywhere in the world. It also integrates with Android Wear devices and the Apple Watch so you can play out your James Bond fantasy and mastermind your car from your watch.
Fobo Tire
The Fobo Tire Plus is the world's first Bluetooth smart tire pressure monitoring system. Optimum tire pressure ensures optimal road holding and car performance, effective braking distance, longer tire tread life, and better fuel efficiency. Fobo Tire helps you make the most of that by monitoring car tire pressure and temperature in real-time. It provides 3-level alerts and features a two-level theft-deterrent locking system. Up to 19 cars can be monitored in one app and the tire data can be shared between drivers' smartphones.
ALSO READ