5 calorie tracking apps for Android and iOS that give you the truth about how much you eat
1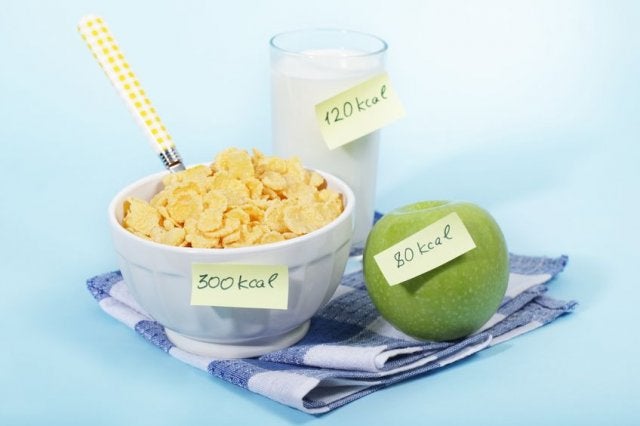 When it comes to weight gain and loss, the simple golden rule goes "calories in, calories out." If you eat more calories than you expend, you gain weight, and the same goes backwards. While holding onto this basic rule is easy and comforting, you are almost guaranteed to under or over-estimate how many calories you are actually eating. It's simply our senses deluding us! But if tangible, bullet-proof results are what you are after, you need to lock this stuff down.
That's where calorie counting apps come in place. Simply snap a photo or scan the barcode of everything you are eating and drinking (without water, as it has no caloric content) and they will calculate a reasonably accurate estimate of how much energy you are ingesting. In addition to that, they offer niceties like weight loss plans, recipes, large food databases, and connectivity with third-party apps and fitness trackers. Try them out and see if they help with your goals.
Calorie Counter by MyFitnessPal
MyFitnessPal made a fast, easy-to-use calorie counter with a large food database (over 5,000,000 entries). The app is completely free and enables you to track your diet and exercise with swift food entry – it can remember your favorites, add multiple foods at once, save and add entire meals, and do other nice things. The calorie counter connects to over 50 devices (Fitbit, Jawbone, UP, Withings) and popular third-party apps such as Apple Health, MapMyFitness, Runkeeper, Strava, and Runtastic. The built-in recipe importer lets you add and track recipes from the web, while the barcode scanner is able to track foods by simply scanning their barcode. All major nutrients, such as calories, fat, protein, carbs, sugar, fiber, and cholesterol are traced.
Calorie Counter by MyNetDiary
This calorie counter will take care pf planning, counting calories and nutrients, exercising and eating better – all in one shot. Start by setting a weight goal and the app will analyze your food diary, calculate your targets, and guide you with personalized advice and diet tips. The tracker offers a built-in barcode scanner, over 500 activities and exercises, exercise logging with built-in GPS tracking, and tracing of all body measurements. The app also lets you create custom trackers, should you need anything more specific. Reports can be exported as PDFs for printing and sharing over email, while the PhotoFood Service lets you send photos of food that isn't in the 700k+ database of items for adding.
Calorie Counter by FatSecret
FatSecret is a weight loss and dieting program for keeping track of your food, exercise and weight. It's tied to a high-quality food/nutrition database and a supportive community of people looking to start losing weight and achieve their goals. The app features an easy-to-use food diary to help plan and keep track of what you're eating. It supports image-based food recognition so you can simply take photos with the camera and track nutrition with pictures or by scanning barcodes. The diet calendar lets you see how many calories have been consumed and burned. The app also syncs with FatSecret Professional, which is a convenient way of sharing food, exercise and weight with a preferred health professional.
Lose it!
Lose it! creates a custom weight loss plan for you and starts logging your food and exercise. You can set a daily calorie budget and establish goals for nutrients (carbs, fat, protein, fiber, sugar, etc.), weight loss, exercise, blood pressure, water intake, and other categories! The app offers simple, easy-to-use tools for tracking what you eat and do. And with Lose It! Insights, you can learn more from your food logs – such as where your carbs and calories are coming from. In addition, Lose It! connects to fitness devices, trackers, and apps to track calories burned from exercise, steps, and more.
Noom Coach
Unlike other calorie counters or food tracking apps, Noom has trained coaches helping you reach your health goals. Each day, Noom gives you a simple plan to follow
and provides nutrition feedback via color coding. It also tracks your weight, food, exercise, blood pressure, and blood glucose. The app lets you choose among multiple intensive courses that emphasize skill building and practice designed to help you gradually master the habits you need to get and stay healthy. It currently offers the Healthy Weight Program, designed to help you lose weight and establish a healthier lifestyle for the long-term, and the Diabetes Prevention Program for helping you change your habits and reduce the risk for diabetes.
ALSO READ