5 best new iPhone, iPad and Android games for April 2012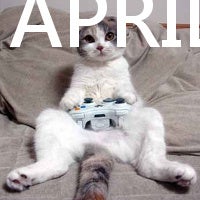 April was full of exciting announcement and debuts when it comes to games, and five titles released this month caught our eye with either their jaw-dropping graphics, clever gameplay or just by being plain addictive.
Some of the games made us wonder what's next for our devices as graphics really start to look almost console-like and games like Dark Meadow prove this. Not only that - yesterday's blockbuster hits like Max Payne are starting to make their ways to our mobile devices, and we expect to see even more hit console and PC games from before getting their ports.
But there's also the freedom of easy distribution through app stores so everyone with a different idea about what a game should look like can chip in with some ingenious entries like our top pick for the month - Gunman Clive.
Most of the games we picked were available on both Android or iOS, but we're sure you've got your own personal favorites. Don't hesitate to share them with us and tell us how you like our selection in the comments below.