43,000 AnTuTu benchmark score tallied by mystery phone
45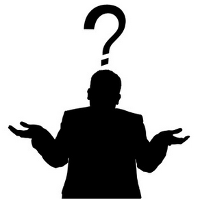 A mystery device running on a MediaTek MT-6595 chip, has scored a whopping 43,000 on the AnTuTu benchmark test. While we have seen a few devices break the 40,000 mark using the Snapdragon 801, the handset in question
is using the 1.7GHz octa-core chip that supports 4G LTE
and can power 4K2K video. With four Cortex-A17 and four Cortex-A7 inside, the MT-6595 supports ARM's big.LITTLE architecture.
So what device has blown the top off of the AnTuTu benchmark site? We do know that it runs the MT-6595, has 3GB of RAM and features Android 4.4.2. Some possibilities include
the rumored Meizu MX4
; the manufacturer's unannounced new flagship model is due out in the second half of this year. Another name bandied about is the Xiaomi Mi3S, although this model previously waltzed through the AnTuTu site with a 31,000 score. However, the Snapdragon 801 was employed on that model. Perhaps a switch to the MT-6595 is in store for the phone.

There are so many possibilities that it seems crazy to try to guess. What we do know, is that a new high-powered handset is on the way.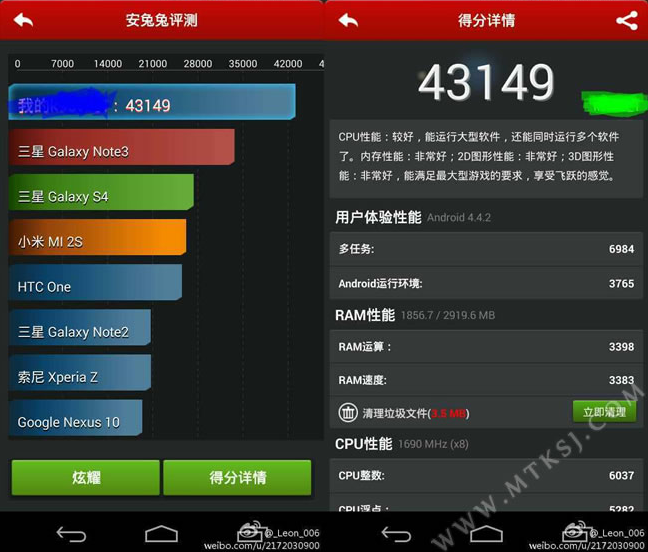 A mystery handset powered by the MT-6595 scores 43,000 on the AnTuTu site


source: MTKSHJ (translated) via gizChina