$400 million in legal fees later, Apple and Samsung reportedly discussing patent settlement
20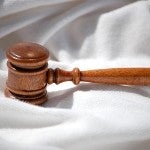 Bloomberg reports that representatives from Apple and Samsung have met to discuss possible cross-licensing of patents and settlement of the legal war that has been waging between the two for a while now.
Similar discussions were carried out in 2010
, but, with Steve Jobs at the helm, Samsung decided to walk away and take its chances in court.
The desktop software industry reached a similar settlement in 1997, when Microsoft and Apple settled, and Tim Cook is emotionally more balanced than Steve Jobs as far as patent wars go, considering them a necessary evil, and not a tool for
"thermonuclear" revenge
on Android.
Apple suffered a setback in February, when Judge Koh refused to halt the sales of Samsung devices in the US, citing Apple's patent design sketches being too broad, and some of them even resembling the 1994 Knight Ridder electronic reader concept. Cupertino didn't budge and hired one more famous law firm from Los Angeles to double down on the patent war efforts.
It's estimated that the companies have doled out close to $400 million in legal fees in the last several years, so an eventual settlement will leave many lawyers without the boat of their dreams, but on the other hand all this money and wasted energy could be redirected into something more productive. Like getting more than a day of battery life from our smartphones, for example.