4 best free YouTube app alternatives for iPhone and iPad
9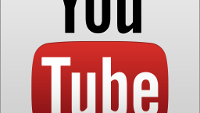 Google's YouTube service is the most popular web site for video media out there – there's no doubt about that. From amateur user-created content, to semi-pro videos in a plethora of different categories, professional clips, and, of course, lots and lots of music videos. Everybody who uses the Internet on a regular basis probably watches at least one YouTube clip per day. Naturally, the service is often used on smartphones and tablets, as in the post-PC era, users will most often consume such media on their mobile devices. And, of course, there are official YouTube apps, made by Google, for both Android and iOS mobile operating systems.
And don't get us wrong – the apps look and function great. Even on iOS, which is a tough competitor to Google's own Android, the YouTube app, among other Google apps, is a beautifully crafted smoot-runner. So why would one need alternative, 3rd party apps, right?
Well, there are a couple of issues with YouTube's official apps. First, many of you may have noticed that minimizing the app will instantly stop any playback. This means you can't listen to music videos while doing something else on your iDevice, or when its screen is off. There's a pretty good reason for that – YouTube's profit is generated by ad revenue. So, naturally, the service wants to have you look at its ads, instead of just have it in the background. It can also be assumed that Google does not like it when consumers use the service as a radio, by playing the various music playlists, instead of a video-hosting site. Especially when you consider that Google Play Music exists. Well, a lot of the 3rd party apps do allow background playback, while the app is minimized or the device is asleep.
Now, we are not saying that one should go on a personal adventure to rob YouTube of all ad revenue. But sometimes it's really annoying when one needs to minimize the app for just a couple of seconds — to reply to a message, check a mail, or a calendar appointment. The clip stops playing, then needs to be started again, and it sometimes reverts to a black screen and needs to buffer again. It just breaks the experience.
The second reason one may want a 3rd party YouTube app is iOS 9's brand-new picture-in-picture mode. As of right now, viewing clips in the YouTube app or YouTube site via Safari will launch in a special player, which lacks the iOS picture-in-picture button. To get said button, one must play a YouTube video through the proprietary iOS player. Well, it just so happens that a lot of 3rd party YouTube apps use it.
MyTube

We start off the list with the only app on it that allows picture-in-picture for iPad Air 2. That's right – unfortunately, most 3rd party YouTube apps are ad-infested and badly designed, especially the ones that employ iOS's player with the picture-in-picture button. Out of the ones we tested, we found MyTube to be easy enough to navigate, without throwing full-screen apps in your face every time it can. As an additional bonus, you can pick the default region the suggested vids are associated with, so if you are curious what's popular in a foreign country, or embarrased by the popular vids you see coming from your own – you can switch that around.





Tube Player

Tube Player has a very classic-ish mashup of YouTube and iOS layouts. It takes a while to learn to get around, but once one wraps their head around it, the app offers some pretty useful features. Dragging a finger up and down over the video window controls volume, while swiping left or right will jump forward or back in the video 10 seconds. The app provides background audio capabilities, and the ability to choose your default region as well.





NetTube

NetTube isn't particularly beautiful or well-ordered, but it offers users to ability to search on both YouTube and SoundCloud. The app focuses around music and, of course, offers background playback. Additionally, there's a "sleep" setting, which will stop playback after a user-set period of time. Sounds good for those of you who like to doze off on some calming sleep music.





McTube

McTube has a classic layout and also allows users to switch their default region. Its player is not particularly fancy — no gestures or picture-in-picture here — but it has a few useful features, such as repeat, sleep, and the ability to only play audio – for data-saving purposes, we suppose. Naturally, it also plays audio in the background.