3,200+ responded to Microsoft's call for Android malware horror stories
42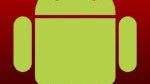 A few days ago
Microsoft said it wanted to hear Android users' malware stories
. In exchange for the best ones, Microsoft promised a brand spankin' new Windows Phone 7 handset.
Today Bill Cox, Microsoft's senior Director of Windows Phone communications, has reported that they received over 3,200 responses. It is not clear if there were actually 3,200 legitimate stories or if fabricators that just wanted a shot at a free phone bumped this number up a little bit.
It is not unreasonable to think that 3,200 people could of responded to this request, especially considering that recently
Lookout Mobile Security estimated that Android users have a 4% chance of encountering mobile malware
. While 'Microsoft' and 'malware-free' aren't usually synonymous, hopefully Microsoft can put its money where its mouth is and keep Windows Phone a bit cleaner than its competitor.
source:
Twitter
via
BGR