25 million CDMA Apple iPhone units to be produced in 2011
5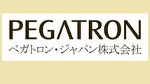 According to DigiTimes, computing the number of CDMA units of the Apple iPhone that will be produced next year is a simple math problem. Take the 15 million units that Foxconn/Hon Hai is expected to manufacture and add the 10 million coming from Pegatron, and that results in 25 million CDMA iPhones just waiting to meet all the demand that would be expected from such a release.
Whether these phones are heading to China or to Verizon, there is plenty of long-awaited demand for the product. And DigitTimes says that Pegatron is hiring 10,000 new employees at its plant in Shanghai, China to make sure that the contract manufacturer meets its end of the equation.
Earlier this year, we
reported
that Pegatron had been tabbed to produce a CDMA iPhone, but according to today's report, it is the first time that Foxconn and its Hon Hai unit had been linked to a CDMA variant of Apple's touchscreen device. DigiTimes, in its story, says that the phones will start shipping in December.
source:
DigiTimes
via
MacRumors
Recommended Stories