Pegatron said to manufacture a CDMA iPhone 4
This article contains unofficial information.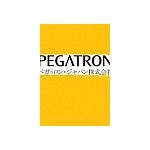 Earlier this year, while the
iPhone 4
was still being developed, we heard that Apple would be using
Foxconn and Pegatron
(ASUS spin-off) to manufacture the device and to help keep-up with the expected high demand. Then last month, it was reported that Pegatron
had recieved an order
to manufacture 10 million CDMA iPhones for Verizon Wireless, but this was more hear-say as the company would not comment. So when the iPhone 4 was
announced at WWDC
last week, many had hoped that Jobs would be announcing a new partnership with Verizon as well, but that turned out not to happen, as the iPhone 4 was still slated only for AT&T. Now things are really becoming interesting, as Pegatron has told DigiTimes that they are in fact developing and manufacturing a CDMA iPhone 4 in its Shanghai, China plant that will be shipped in Q4 of this year. Furthermore, the company is also working on orders from Apple for MacBooks and iPads. Why would Pegatron come forward and say all of this now? Possibly because the company is about to be listed on the Taiwan Stock Exchange on June 24th and is looking to create some "buzz" for their stock. In any case, we hope that Pegatron is being truthful and that we'll be seeing a Verizon iPhone 4 under the Christmas Tree.
Apple iPhone 4 Specifications
source:
DigiTimes
via
BGR